IRVINE, Calif. – Razer™, the leading global lifestyle brand for gamers (Hong Kong Stock Code: 1337), today announced a partnership with KRC Genk Esports, the esports division of the Belgian football club KRC Genk. The first time Team Razer signing in the Benelux region, the partnership is an example of Razer's continuing support for esports across the globe. With KRC having achieved notable successes since their creation in early 2020, combining KRC's extensive expertise in physical and mental competitive training with Razer's high-end esports equipment and knowledge will create a formidable esports team set for success on the global stage.
Based on a 3-year contract, running until end of 2024, the partnership includes exclusive use of Razer esports gear by KRC's esports athletes, both in training sessions as well as in competitive matches. KRC esports players will also benefit from Razer's recently announced Esports Wellness campaign, allowing them access to a variety of tools and mental health coaches to maximize their performance and wellbeing.
KRC Genk is a Belgian professional soccer club based in Genk, Limburg. Founding their esports division in February 2020, the team achieved noticeable success with 3rd place in the 2021 Belgian League, the second year of Belgium's fully professional League of Legends European Regional League (ERL).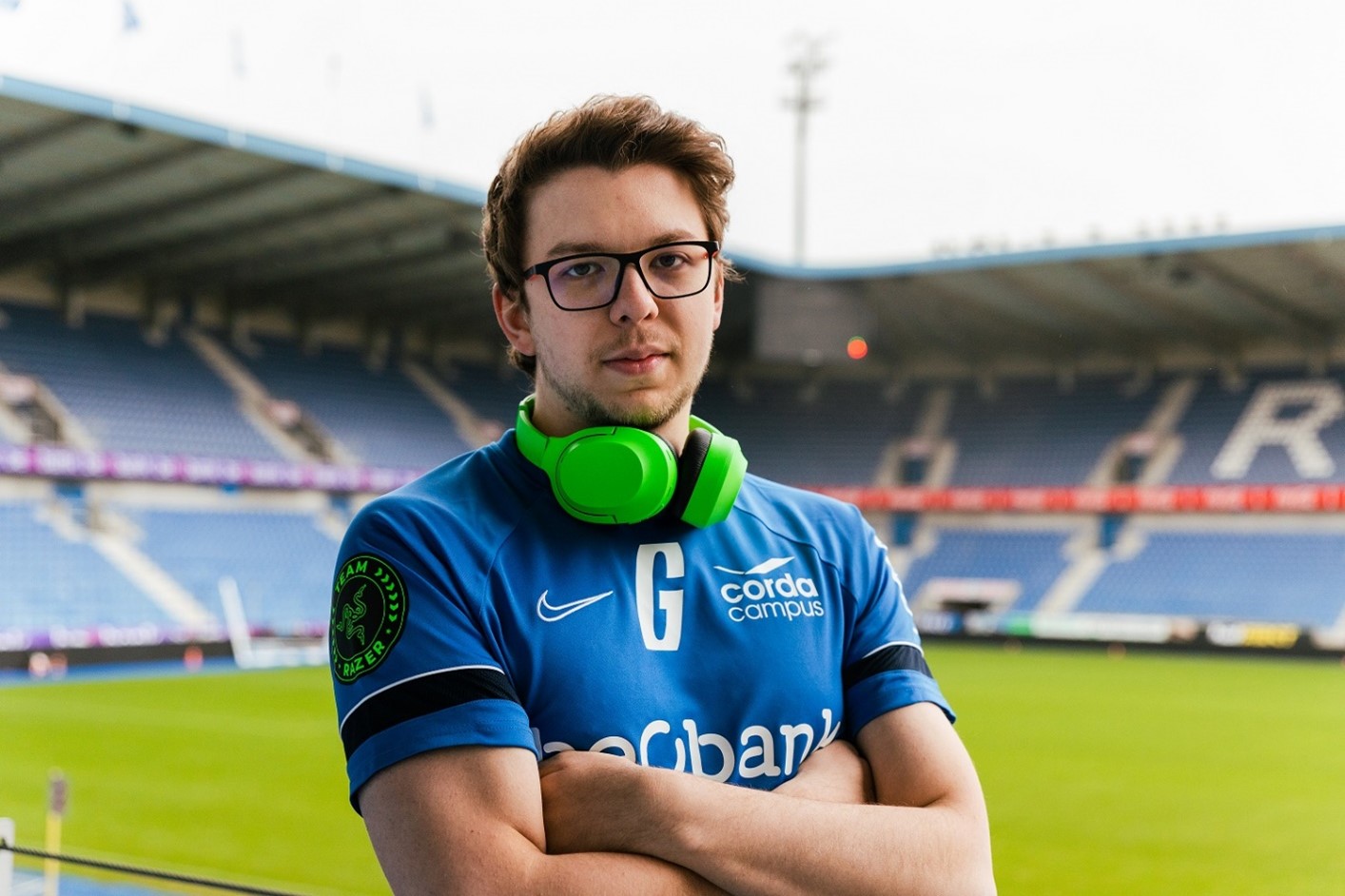 "The KRC partnership is really exciting for everyone involved and esports as a whole, as we now have another traditional sports club embracing the world of esports," said Yann Salsedo, Head of Esports (EMEA) at Razer. "Bringing together one of the most successful clubs from traditional sports in Belgium and the biggest brand in esports, the KRC and Razer partnership will demonstrate how closely traditional sports and esports are connected. Together we will take esports to new heights by combining our high-performance esports gear with the KRC's well developed expertise in traditional sports, taking their players to new levels of performance and success."
Exclusive use of Razer esports gear
Since creating the KRC Genk Esports team, KRC has continuously expanded into new games, hiring new pro players, and founding new teams to maximize their success and spread. The partnership with Razer includes exclusivity on Razer peripherals, audio, console products, systems, broadcasting, and chairs. KRC Genk will also be a part of the research and development process for new esports gear. The valuable feedback from KRC Genk esports athletes will improve Razer's product development and bring esports gear to a new level.
The partnership is great news for KRC fans as well, as officially licensed KRC designs will launch on the Razer Customs page later this year. Through Razer Customs, fans of movies, games and esports teams can buy new Razer peripherals and then personalize them with designs, images, stickers, and even their own gamer-tag, creating a unique, personal piece of gaming hardware. KRC fans will be able to pick from a range of KRC logos and images, add their gamer tag, background pattern, sticker designs and other modifications, to show their support with their own stand out, one-of-a-kind creation.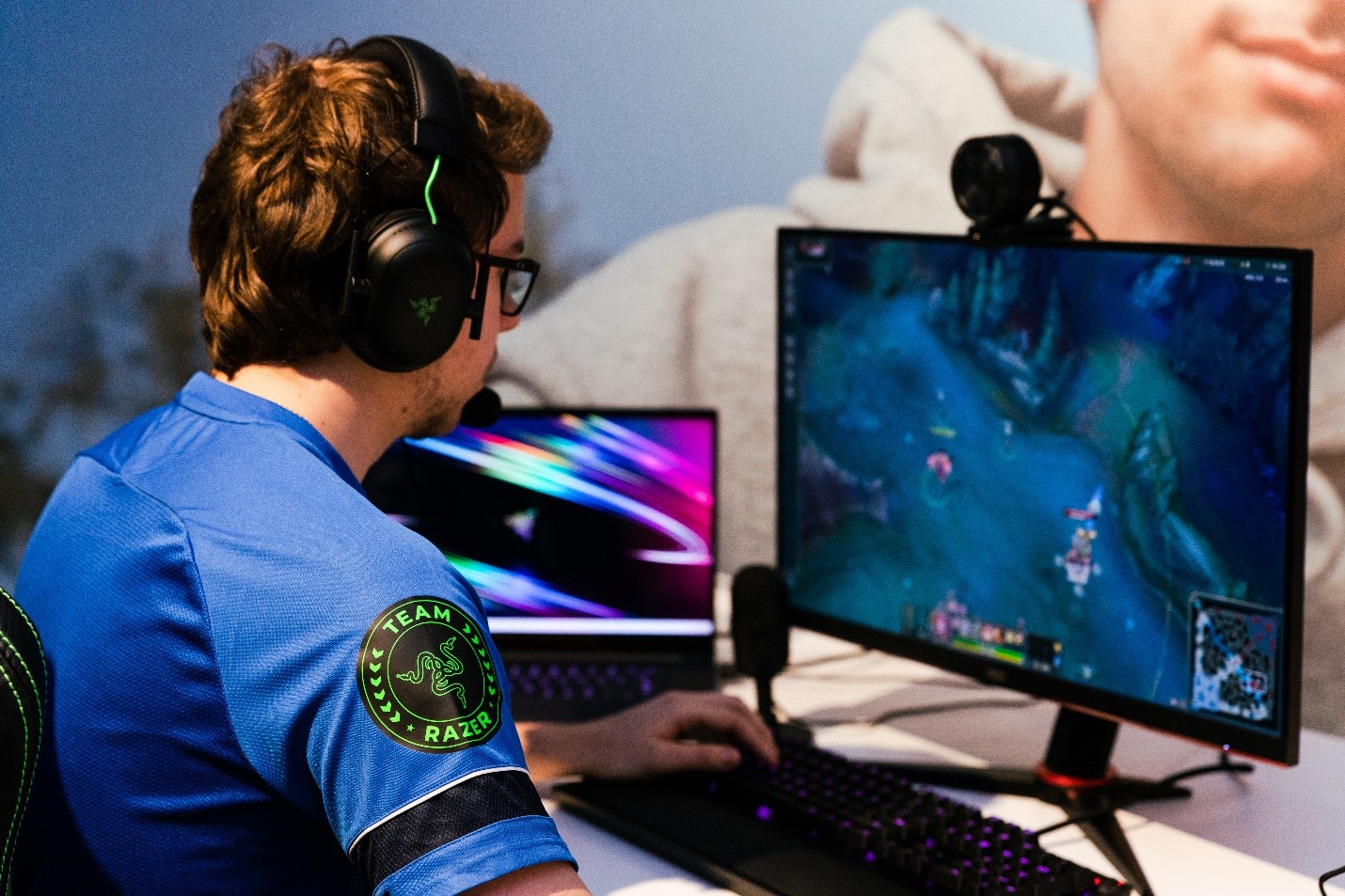 Leveling Up with Razer's Wellness Program
In addition to the exclusive peripheral sponsorship, KRC Genk Esports will participate in "Champions Start from Within" Wellness Program, which Razer recently announced as an industry-leading program focusing on peak esports performance and wellness. The program provides professional and emerging esports athletes with a one-stop resource to manage their physical and mental welfare, helping them mange the rigors of professional competitive play. With a focus on four key verticals – physical activity, mental health, sleep, and nutrition – Razer has brought together esports wellness experts, professional athletes, thought leaders and leading esports teams to support this program.
"Mental and physical welfare are key to perform at the highest levels in traditional sports. And this plays a big part in esports as well. With Razer's health and wellness campaign we see big symbiosis," said Bram Bartels, Head of Esports at KRC Genk Esports. "It's a win-win-situation: With the help of Razer, we will arm our esports players with all the tools and resources they need to take care of themselves, so they'll always be at their best when taking on the competition, while our esports players will bring valuable feedback into the development of new Razer esports gear."
For more information on KRC Genk Esports, please visit www.krcgenk.gg.
For more information on Team Razer, please visit https://www.razer.com/esports.
ASSETS
Please find the press kit here.
ABOUT RAZER
Razer™ is the world's leading lifestyle brand for gamers.
The triple-headed snake trademark of Razer is one of the most recognized logos in the global gaming and esports communities. With a fan base that spans every continent, the company has designed and built the world's largest gamer-focused ecosystem of hardware, software and services.
Razer's award-winning hardware includes high-performance gaming peripherals and Blade gaming laptops.
Razer's software platform, with over 150 million users, includes Razer Synapse (an Internet of Things platform), Razer Chroma RGB (a proprietary RGB lighting technology system supporting thousands of devices and hundreds of games/apps), and Razer Cortex (a game optimizer and launcher).
Razer also offers payment services for gamers, youth, millennials and Gen Z. Razer Gold is one of the world's largest game payment services, and Razer Fintech provides fintech services in emerging markets.
Founded in 2005, Razer is dual-headquartered in Irvine (California) and Singapore, with regional headquarters in Hamburg and Shanghai. Razer has 18 offices worldwide and is recognized as the leading brand for gamers in the US, Europe and China. Razer is listed on the Hong Kong Stock Exchange (Stock Code: 1337).

ABOUT KRC GENK ESPORTS
KRC Genk is a Belgian football club that is known for his pioneering, progressive and future-oriented way of work. It´s fits within this characteristic to start a team within the world of esports. Our ambition is to become the most successful football club active in Esports, creating a strong brand beyond that of a football club. KRC Genk Esports is active in FIFA, League of Legends and Counter-Strike playing on the highest level in the Benelux.