IRVINE, Calif. – Razer™, the leading global lifestyle brand for gamers (Hong Kong Stock Code: 1337), today announced their partnership with renowned esports team Ninjas in Pyjamas (NIP). Founded in 2000 in Sweden, NIP has grown to become a staple in the global esports scene and a powerhouse organization in the competitive first-person shooter (FPS) community.
Most notable for their presence in the Counter-Strike: Global Offensive (CS:GO) and Rainbow Six: Siege (R6) scenes, NIP was most recently crowned the Six Invitational 2021 World Champion in May, beating out some of Siege's best teams. In April, NIP shook the CS:GO world by signing one of the best and most consistent players in the game, Nicolai "dev1ce" Reedtz from Astralis. Together with longstanding members REZ and Plopski, the team has since reached second place in Flashpoint Season 3.
"I'm really excited for the partnership with NIP, it represents the coming together of two longstanding esports giants," said Yann Salsedo, Head of Esports (EMEA) at Razer. "Razer is one of the original esports sponsors, before competitive gaming was even called 'esports', and NIP are one of the largest and most established esports organizations, with an illustrious history of successes. Together, we can elevate esports to new heights by bringing more content and new products to the fans."
Levelling Up with Team Razer
As part of Team Razer, NIP's players will be equipped with the best gaming gear from Razer, which includes award-winning peripherals such as mice, headsets, and keyboards. Razer will also work closely with NIP's players during the research and development phase of new esports products. Through close feedback and field-testing with NIP, Razer will improve and develop new top-of-the-line peripherals to push the boundaries of gaming performance.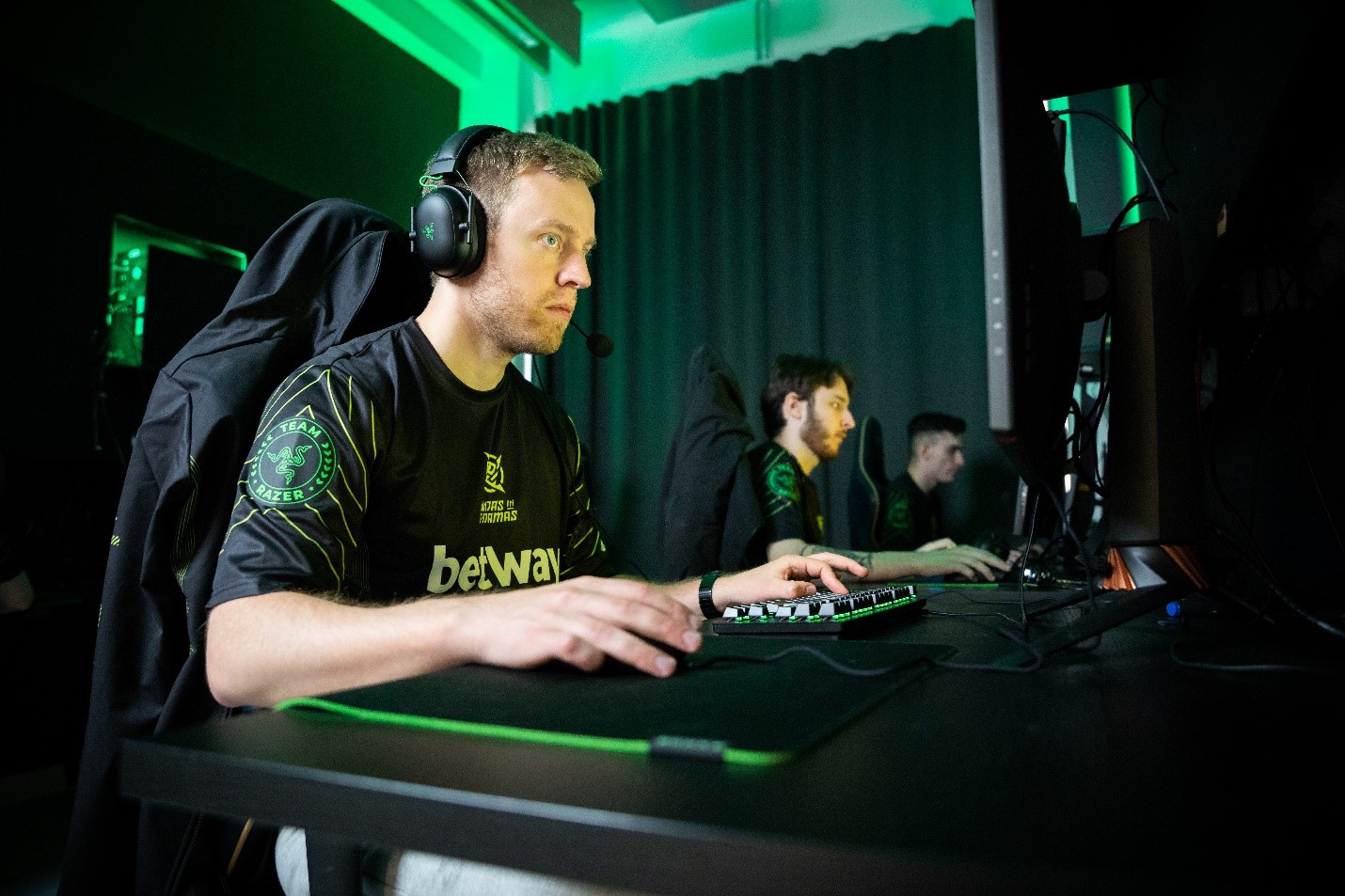 "As one of the largest esports teams in the world, Ninjas in Pyjamas strives to compete at the highest level and showcase the elite performance from every single one of our players, every time they join the server," said Hicham Chahine, CEO at Ninjas in Pyjamas. "The partnership with Razer has invigorated our teams' drive to win every major trophy we set our sights on. We are excited to compete under the Team Razer banner and look forward to collaborating with such a like-minded partner to expand our global reach."
Hoist the Colors
NIP fans can now show their support for the team with special Razer Customs gaming peripherals adorned with officially licensed NIP designs. These peripherals include NIP-branded mice and mouse mats, adding new options to the existing Razer Customs product lineup, for esports fans to represent their favorite teams through their battle station setups.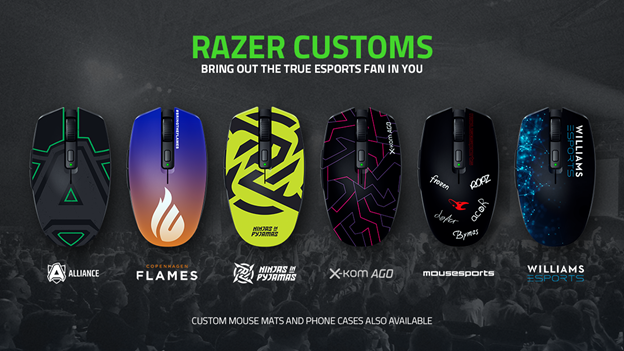 In June, Razer also unveiled the BlackShark V2 Pro – Six Siege Special Edition, the official esports headset for the multi-million player base game, Six Siege – a special edition version of Razer's definitive esports headset, reskinned with a special colorway as well as the iconic Six Siege logo. The NIP Rainbow Six: Siege team will be equipped with this headset as they compete as Six Invitational 2021 champions.
With Team Razer continuously expanding its roster, esports fans can look forward to many more exciting, licensed Razer products featuring designs from their favorite games and teams to come.
MEDIA ASSETS
Download images here
Watch the video here
ABOUT RAZER
Razer™ is the world's leading lifestyle brand for gamers.
The triple-headed snake trademark of Razer is one of the most recognized logos in the global gaming and esports communities. With a fan base that spans every continent, the company has designed and built the world's largest gamer-focused ecosystem of hardware, software and services.
Razer's award-winning hardware includes high-performance gaming peripherals and Blade gaming laptops.
Razer's software platform, with over 125 million users, includes Razer Synapse (an Internet of Things platform), Razer Chroma RGB (a proprietary RGB lighting technology system supporting thousands of devices and hundreds of games/apps), and Razer Cortex (a game optimizer and launcher).
Razer also offers payment services for gamers, youth, millennials and Gen Z. Razer Gold is one of the world's largest game payment services, and Razer Fintech provides fintech services in emerging markets.
Founded in 2005 and dual-headquartered in Irvine (California) and Singapore, Razer has 17 offices worldwide and is recognized as the leading brand for gamers in the USA, Europe and China. Razer is listed on the Hong Kong Stock Exchange (Stock Code: 1337).