HAMBURG, Germany – Razer™, the leading global lifestyle brand for gamers, today announced a new partnership between Team Razer, Razer's in-house esports organization and x-kom AGO, one of Poland's leading esports teams. The co-operative partnership will see Team Razer supply the players with Razer's esports-grade peripherals and support x-kom AGO with their activities through the 2020 season.
With the rapidly expanding esports arena becoming ever more competitive, individual player performances can make or break a season. To reach peak performance, players must not only train effectively in-game, but also optimize their surroundings and make sure the equipment they use doesn't become a limiting factor. This philosophy is shared by both Team Razer and x-kom AGO, and is one of the main drivers behind the partnership.
Created in 2012, Team Razer is Razer's esports brand under which supported teams and players unite, enjoying the many benefits of being part of an experienced, established, esports-focused company. With x-kom AGO's progressive new training regime drawing interest from Team Razer, the partnership was established to grant x-kom AGO players access to the best peripherals on the market, enabling them to further enhance their training program.
Training with technology
Building on two years of competitive experience in major global tournaments, x-kom AGO are revolutionizing their approach to esports training for 2020. Following the example of conventional sports training and development, players, coaches and managers are tracked through a variety of metrics, aided by wearable sensor technology, custom software and AI implementation, to highlight key areas in need of improvement. This approach, innovative within esports, mirrors that of world class sports organizations from football and cycling through to gymnastics and athletics.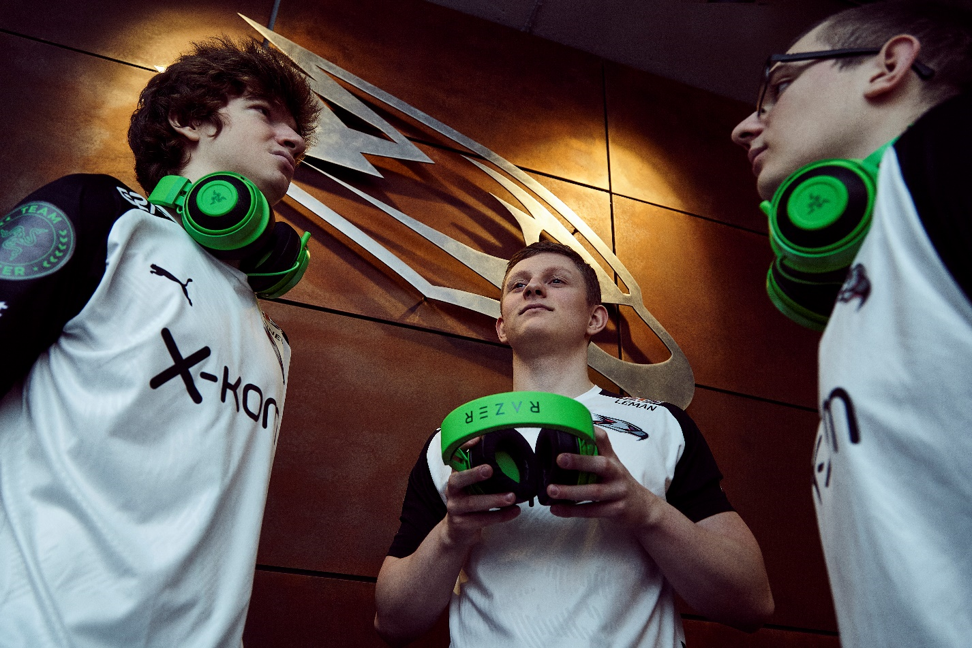 As part of the partnership, x-kom AGO players will be using Razer peripherals in all their training sessions and tournaments. Sets of Razer gaming peripherals have already been sent to the players, for them to select the best peripherals for their needs, allowing each player to build a bespoke suite of esports-grade gaming gear from Razer's impressive catalogue of equipment.
"At Razer, innovation is one of our founding values and a mindset that we strongly share with x-kom AGO." said Yann Salsedo, Head of Esports (EMEA) at Razer. "We are proud and excited to work with a team finding creative ways to write the next chapters of their story. This partnership will see us pool our collective knowledge and take Polish esports on an amazing global journey."
Developing the next generation of high-performance esports gear
x-kom AGO joins an illustrious Team Razer roster of esports teams, containing top-level esports teams such as recent ESL One: New York 2019 champions Evil Geniuses and German esports club Mousesports among many others.
Besides providing top of the line peripherals to teams and players, Team Razer is instrumental in developing new Razer products, by working with players on product design, features and testing, feeding back to the Research & Development teams and helping create the market-leading, high-performance peripherals that the company is known for.
"I am very happy that x-kom AGO has become an ambassador for the Razer brand in the region," says Jakub Szumielewicz, president of x-kom AGO. "It was the personalized approach of the Razer staff and the understanding of the brand's headquarters for our philosophy of systematic competence development that convinced us unequivocally to establish a relationship with this particular partner."
For more information on Team Razer, please see here.
For more information on x-kom AGO, please see here.
MEDIA ASSETS
Download images here.
ABOUT RAZER
Razer™ is the world's leading lifestyle brand for gamers.
The triple-headed snake trademark of Razer is one of the most recognized logos in the global gaming and esports communities. With a fan base that spans every continent, the company has designed and built the world's largest gamer-focused ecosystem of hardware, software and services.
Razer's award-winning hardware includes high-performance gaming peripherals and Blade gaming laptops.
Razer's software platform, with over 70 million users, includes Razer Synapse (an Internet of Things platform), Razer Chroma (a proprietary RGB lighting technology system), and Razer Cortex (a game optimizer and launcher).
In services, Razer Gold is one of the world's largest virtual credit services for gamers, and Razer Fintech is one of the largest online-to-offline digital payment networks in SE Asia.
Founded in 2005 and dual-headquartered in Irvine and Singapore, Razer has 18 offices worldwide and is recognized as the leading brand for gamers in the USA, Europe and China. Razer is listed on the Hong Kong Stock Exchange (Stock Code: 1337).
ABOUT X-KOM AGO
The organization was founded in November 2016 and went through a rebrand with x-kom three years later. In the same year, the Hawks rebuilt their Counter Strike: Global Offensive in a research process in cooperation with experts to return to the top of the world rankings. The organization also has a Fortnite team and a StarCraft 2 player, who will soon represent Poland at the Championship during IEM Katowice.