A Purr-fect Fit for the Paw-some Gamer
IRVINE, Calif. – Razer™, the leading global lifestyle brand for gamers, today unveils the latest litter of its Kraken Kitty line so gamers, streamers, and cosplayers alike can celebrate International Cat Day in style. Become a fur-midable opponent with the latest release of the iconic, original Kraken Kitty headset, one of Razer's most popular models.
The three new Kitty-additions follow the Kraken Kitty V2 Pro announced last year, and include the USB-wired Kraken Kitty V2, the wireless Kraken Kitty V2 BT, and cute clip-on Kitty Ears V2 that are purrfect for everybody – and every budget. The unmistakable Kraken Kitty ears have taken a stretch, now 50% bigger and bolder across all new styles.
"When we first released the Kraken Kitty, it really scratched an itch in the market, as there was nothing like it before." said Alvin Cheung, Senior Vice President of Razer's Hardware Business Unit. "At Razer, we're always on the prowl for ways to bring bolder and better products to gamers. The latest line of Kraken Kitty headsets continues to drive this design philosophy in an iconic form factor."
Pawsitively Striking: The Kraken Kitty V2
The new Kraken Kitty V2 is lighter, slimmer, and cuter than ever. Stand out and turn heads with bigger and bolder kitty ears powered by the world's largest gaming RGB ecosystem, Razer Chroma™ RGB.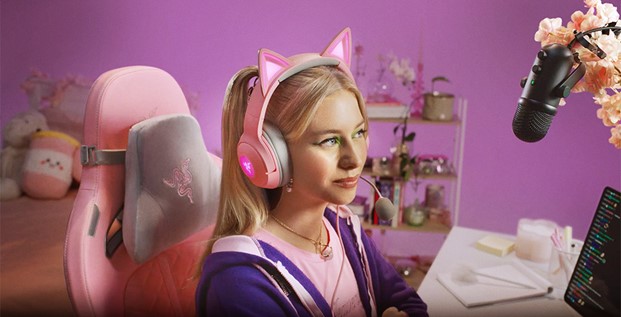 Create a killer kitty online purr-sona with the Kraken Kitty V2's crystal-clear mic and stream-reactive lighting to level up audience engagement with Chroma that responds to emotes, alerts, and more. Streamers can enjoy customizable profiles with over 16.8 million colors and countless effects.
The Kraken Kitty V2 is available in both classic Razer Black and Quartz, with a lightweight design complete with plush, breathable ear cushions for all-day comfort and play.
Wirelessly Furr-ocious: The Kraken Kitty V2 BT
Take cat-titude anywhere with the new Kraken Kitty V2 BT, a wireless Bluetooth headset for gaming, music, or IRL streaming.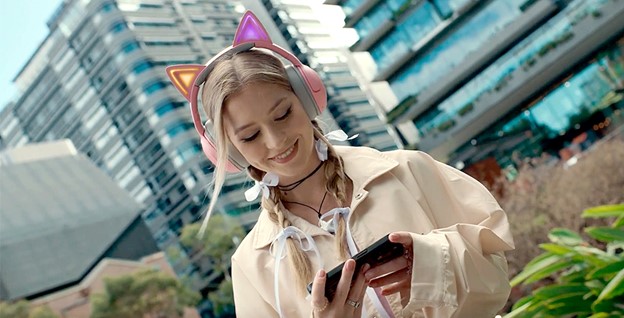 No wires to chew on here – enjoy up to 60-hour battery life, Chroma RGB on-the-go, and seamless Bluetooth 5.2 with a gaming mode for low-latency gaming performance. Available in a Quartz colorway, it's a purr-fect companion for any gamer looking to make a statement on-the-go.
Add some Paw-some Accents: Razer Kitty Ears V2
Unleash the ultimate meow factor with the Razer Kitty Ears V2. These clip-on Kitty ears, now 50% larger, make any audio setup instantly more endearing.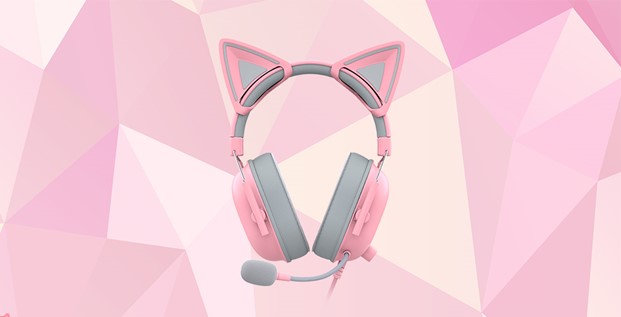 The adjustable silicone straps ensure a universal fit and comfortable wear, perfect for a variety of headsets. Available in Quartz or Black, they add a touch of feline finesse to any gaming look.
Unleash an ultra-cute persona with Razer's new litter of Kraken Kitty V2 products and celebrate International Cat Day in style.  These are purrfect for gamers everywhere, no kitten around!
For more in-fur-mation on the Razer Kraken Kitty V2 line, please visit Razer.com.
PRICE & AVAILABILITY
Razer Kraken Kitty V2
$99.99 USD / 119.99€ MSRP
Razer.com – August 8, 2023
For more information, please visit Razer.com.
Razer Kraken Kitty V2 BT
$99.99 USD / 119.99€ MSRP
Razer.com – August 8, 2023
For more information, please visit Razer.com.
Razer Kitty Ears V2
$19.99 USD / 29.99€ MSRP
Razer.com – August 8, 2023
For more information, please visit Razer.com.
PRODUCT ASSETS
Download product images here.
ABOUT RAZER
Razer™ is the world's leading lifestyle brand made For Gamers. By Gamers.
The triple-headed snake trademark of Razer is one of the most recognized logos in the global gaming and esports communities. With a fan base that spans every continent, Razer has designed and built the world's largest gamer-focused ecosystem of hardware, software and services.
Razer's award-winning hardware includes high-performance gaming peripherals and Blade gaming laptops.
With over 200 million users, Razer's software platform includes Razer Synapse (an Internet of Things platform), Razer Chroma RGB (a proprietary RGB lighting technology system supporting thousands of devices and hundreds of games/apps), and Razer Cortex (a game optimizer and launcher).
Razer also offers payment services for gamers, youth, millennials and Gen Z. Razer Gold is one of the world's largest game payment services, and Razer Fintech provides fintech services in emerging markets.
Founded in 2005, Razer is dual headquartered in Irvine, California and Singapore, with regional headquarters in Hamburg and Shanghai and 19 offices worldwide.
PRESS CONTACTS
Americas
Will Powers
[email protected]
EMEA
Maren Epping
[email protected]
China
Evita Zhang
[email protected]
Asia Pacific
Mark Juan
[email protected]
Global
Clinton Jeff
[email protected]
Razer — For Gamers. By Gamers.™