SAN FRANCISCO, USA – Razer™, the leading global lifestyle brand for gamers, today unveiled the latest high-performance gaming peripherals and accessories reborn in stylish white Mercury editions.
Razer's 2019 Mercury Collection includes:
Razer Atheris wireless mouse
Razer Basilisk gaming mouse
Razer Goliathus Extended Chroma mouse mat
Razer BlackWidow Lite keyboard
Razer Huntsman gaming keyboard
Razer Kraken gaming headset
Razer Raiju Tournament Edition controller for PS4
Razer Seiren X microphone
Razer Base Station Chroma headset stand
First launched in 2017, the Mercury Collection appeals to the fashion-conscious PC or console user who wants a clean, sleek look to the desktop. The matt white, silver and grey finishes bring a minimalist look to Razer's most popular products, giving the perfect mix of style and performance. "Gamers demand absolute attention to detail and style for their gaming gear," says Razer Co-Founder and CEO Min-Liang Tan. "The Razer Mercury Collection will transform your gaming experience with the minimalist look that will never go out of fashion."
For more information, please visit https://www.razer.com/campaigns/mercury
For users looking to complete their Mercury Collection with a powerful and portable gaming laptop, the critically acclaimed Razer Blade 15 is already available in a classy, white Mercury edition that seamlessly fits in their peripherals setup.
If you prefer to rock your world in shocking pink, Razer peripherals are also available in Quartz pink editions.
RAZER 2019 MERCURY COLLECTION PRODUCT LINEUP
Razer Atheris – Mercury Edition
USD $49.99 / €49.99 MSRP
Optimized for both work and play, the wireless Razer Atheris is packed with features such as industry-leading signal stability, dual-connectivity, and up to 300 hours of continuous use*, all in a pocket-sized ergonomic body, focused on delivering performance and productivity.
For more information, please see here.
*Battery life may vary based on connection type.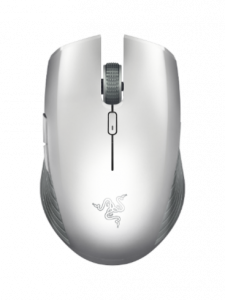 Razer Basilisk – Mercury Edition
USD $69.99 / €69.99 MSRP
Armed with features such as a removable multi-function paddle and a dial for adjusting scroll wheel resistance, the Razer Basilisk offers a dynamic range of options to augment your performance and take your gaming experience further.
It features Razer Chroma™ lighting that allows customization with up to 16.8 million color options.
For more information, please see here.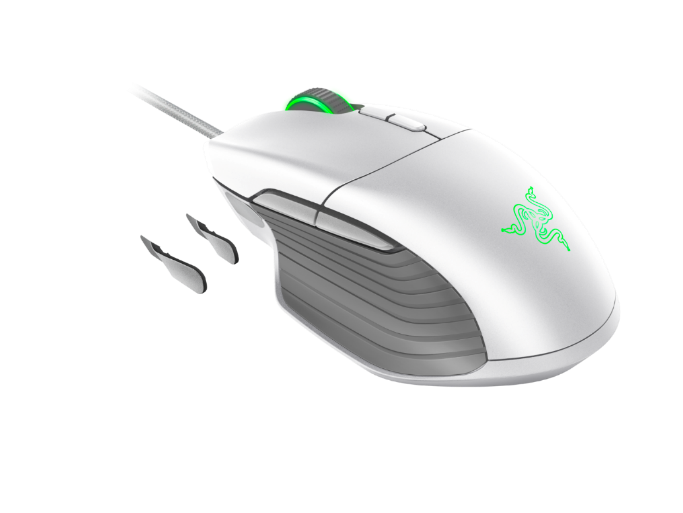 Razer Goliathus Extended Chroma – Mercury Edition
USD $59.99 / €79.99 MSRP
Our bestselling soft gaming mouse mat powered by Razer Chroma™ – ready to illuminate every victory in a spectrum of colors. Watch your game light up with vivid brilliance as you swipe across the Razer Goliathus Chroma with speed and precision.
For more information, please see here.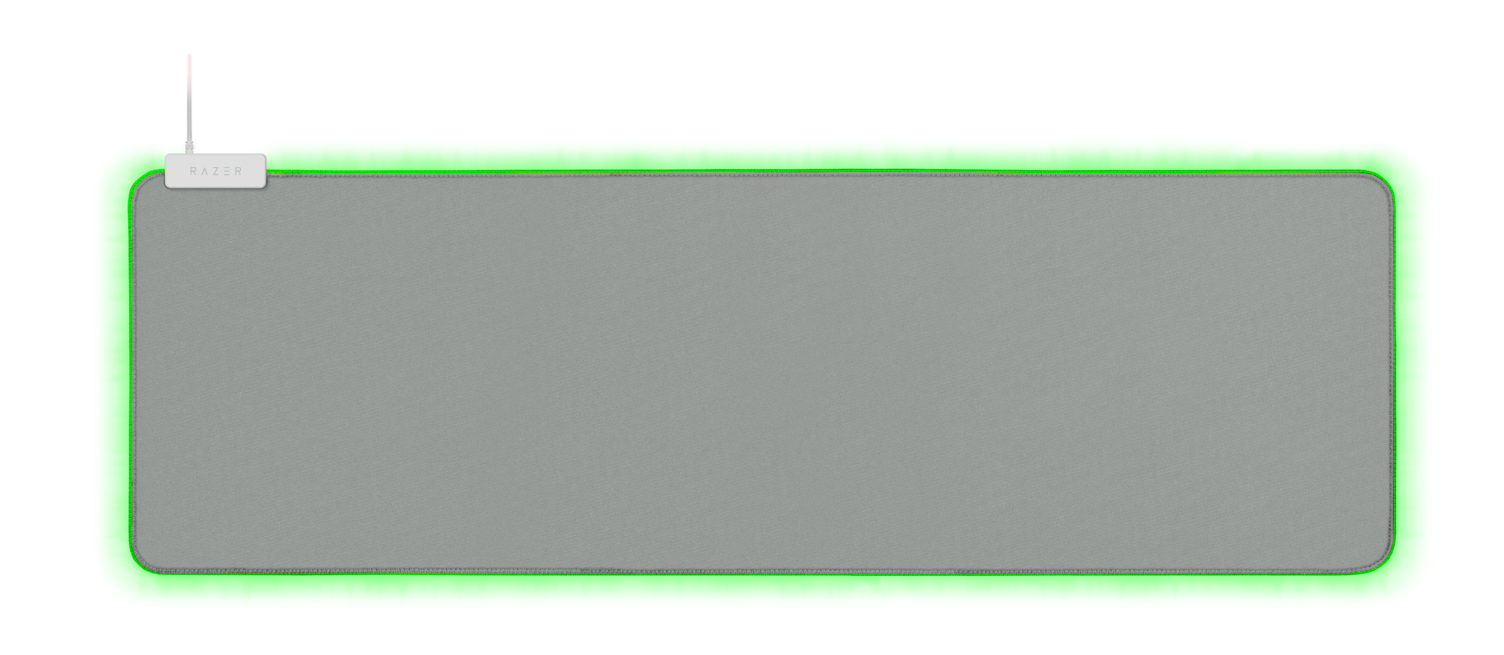 Razer BlackWidow Lite – Mercury Edition
USD $89.99 / €99.99 MSRP
It's time to reconsider the tools you use every day—meet the Razer BlackWidow Lite. It melds the fast responsiveness for gaming with toned down features to be subtle for the office. High performance keys with o-ring sound dampeners, and true white LED backlighting keep you focused and productive as you type away even into the late hours.
For more information, please see here.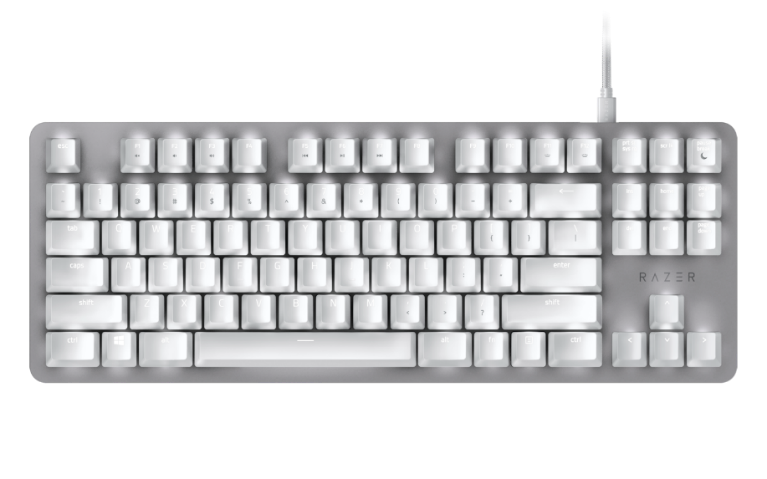 Razer Huntsman – Mercury Edition
USD $149.99 / €159.99 MSRP
Designed with Opto-Mechanical Switches and Razer Chroma-backlit keys, the Razer Huntsman provides the fastest key actuation within Razer's keyboard line. Razer Opto-Mechanical™ Switches use optical technology – an infrared light beam inside each switch – to precisely detect actuation when a key is pressed. You've never experienced speed like this before.
For more information, please see here.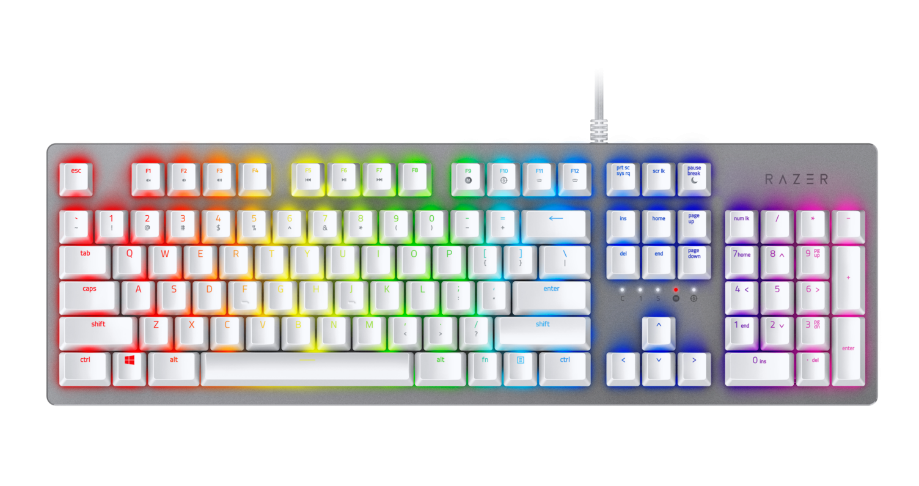 Razer Kraken – Mercury Edition
USD $79.99 / €79.99 MSRP
The 3rd generation Razer Kraken is the wired headset of choice for competitive gamers, with 50 mm drivers for powerful and clear sound. It's engineered for long-lasting comfort with cooling-gel cushions, while a retractable microphone ensures your shot calls are always delivered in absolute clarity.
For more information, please see here.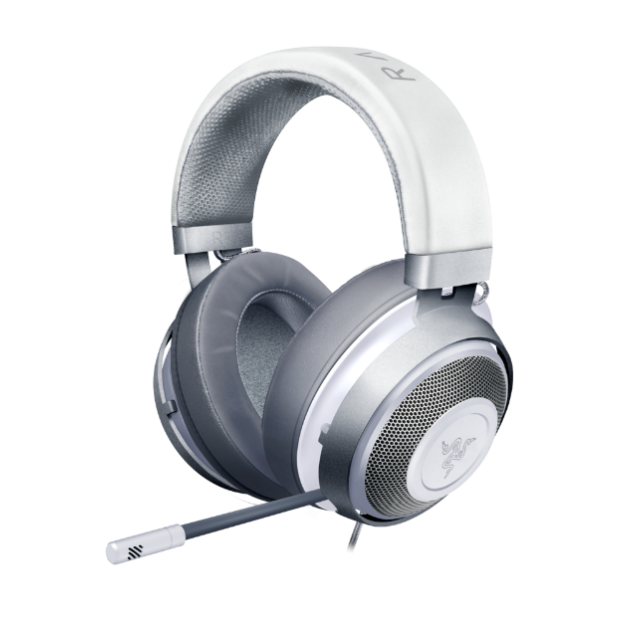 Razer Raiju Tournament Edition – Mercury Edition
USD $149.99 / €149.99 MSRP
The Razer Raiju Tournament Edition is the first fully modular wireless PlayStation®4 controller to have a mobile configuration app, enabling control from remapping multi-function buttons to adjusting sensitivity clutch options. Mecha-Tactile Action Buttons provide a soft cushioned touch with crisp tactile feedback. The Raiju Tournament Edition also delivers total control with 4 remappable multi-function buttons and Hair Trigger Mode for quick-firing action.
The Razer Raiju Tournament Edition is available in Europe, Asia and Oceania.
For more information, please see here.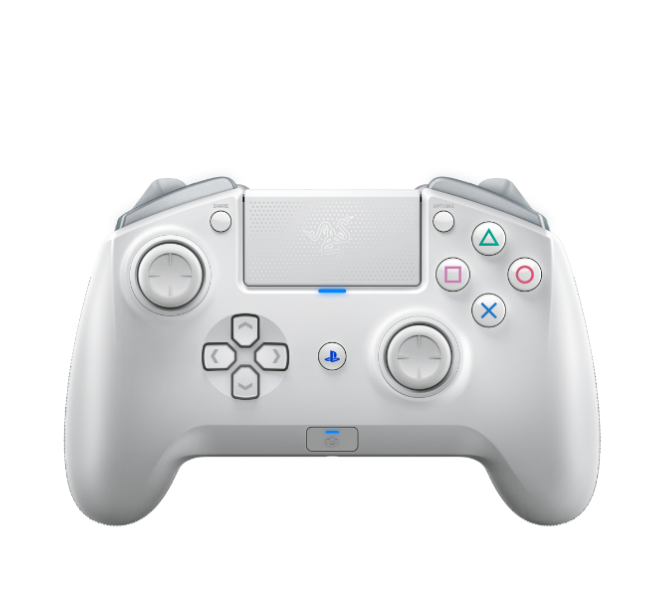 Razer Seiren X – Mercury Edition
USD $99.99 / €109.99 MSRP
Designed and tested by top streamers, the Razer Seiren X Mercury microphone is the key to getting heard in the mightiest way possible. Backed by the best microphone technology, it's the first step to taking live streaming to new broadcasting heights.
For more information, please see here.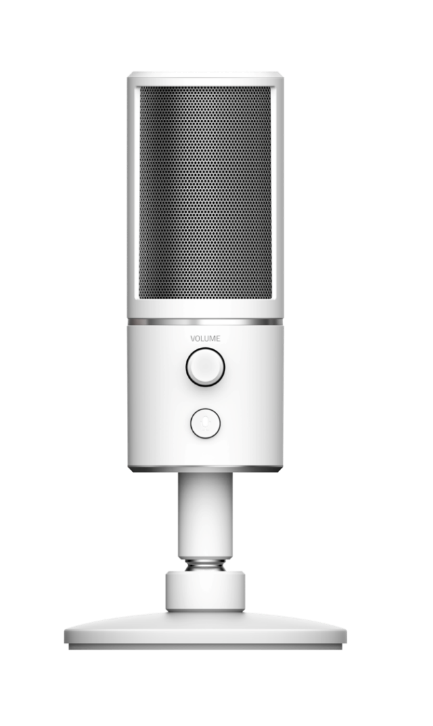 Razer Base Station Chroma – Mercury Edition
USD $59.99 / €69.99 MSRP
The Razer Base Station Chroma is a multi-function headset stand with a 3-port USB 3.0 hub for maximum efficiency. It features Razer Chroma backlight for a complete Chroma gaming setup.
For more information, please see here.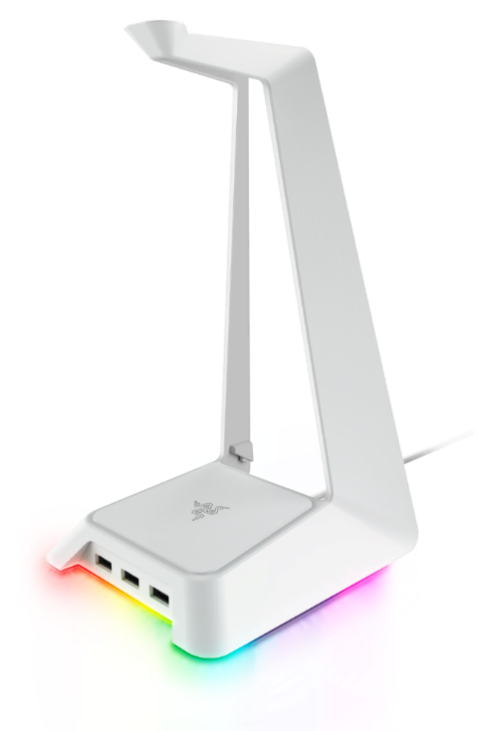 AVAILABILITY
Razer.com – 28th May, 2019
Worldwide – 28th May, 2019
China – 24th May 2019
PRODUCT ASSETS
Download product images here
ABOUT RAZER
Razer™ is the world's leading lifestyle brand for gamers.
The triple-headed snake trademark of Razer is one of the most recognized logos in the global gaming and esports communities. With a fan base that spans every continent, the company has designed and built the world's largest gamer-focused ecosystem of hardware, software and services.
Razer's award-winning hardware includes high-performance gaming peripherals, Blade gaming laptops and the acclaimed Razer Phone.
Razer's software platform, with over 60 million users, includes Razer Synapse (an Internet of Things platform), Razer Chroma (a proprietary RGB lighting technology system), and Razer Cortex (a game optimizer and launcher).
In services, Razer Gold is one of the world's largest virtual credit services for gamers, and Razer Pay is the e-wallet designed for youth and millennials.
Founded in 2005 and dual-headquartered in San Francisco and Singapore, Razer has 18 offices worldwide and is recognized as the leading brand for gamers in the USA, Europe and China. Razer is listed on the Hong Kong Stock Exchange (Stock Code: 1337).