SAN FRANCISCO, USA – Razer™, the leading global lifestyle brand for gamers, today introduced a special collection of Imperial stormtrooper-inspired peripherals in collaboration with the beloved Star Wars brand. This new collection includes the Razer BlackWidow Lite mechanical keyboard, the Razer Atheris wireless mouse, and the Razer Goliathus Extended gaming mouse mat – all now available in a stylish white and black Stormtrooper themed edition.
Donning the iconic stormtrooper design, the Razer BlackWidow Lite mechanical keyboard and Atheris wireless mouse are built for productivity and performance, tuned for both the office and home environments. The Star Wars-themed Razer Goliathus Extended gaming mouse mat completes the set with a massive surface area for intense work sessions and high-adrenaline gaming.
"Star Wars is a cultural phenomenon with a rich history not only in cinema, but also in gaming," said Razer Co-Founder and CEO Min-Liang Tan. "We are excited to join forces with Lucasfilm to create this special collection for our biggest fans and to bring the design of the saga's most iconic characters to gaming peripherals."
For Star Wars aficionados, the new stormtrooper themed peripherals are must-haves to bring order to any desktop collection. Discover the entire Star Wars family of products here: www.razer.com/campaigns/stormtrooper.
RAZER STORMTROOPER™ EDITION PRODUCT LINEUP
Razer BlackWidow Lite Silent Mechanical Keyboard – Stormtrooper™ Edition
USD $99.99 / € 109.99 MSRP
The BlackWidow Lite comes with Razer Orange Mechanical Switches – designed for gaming, with silent and tactile switches for discreet work. With the inclusion of O-rings and individually-backlit keys (with true white lighting), the keyboard can be customized to be quieter and brighter to suit one's tastes. The Stormtrooper Edition features a stormtrooper-inspired top plate, a black-and-white braided cable, and an Imperial crest on the escape key.
For more information, please see here.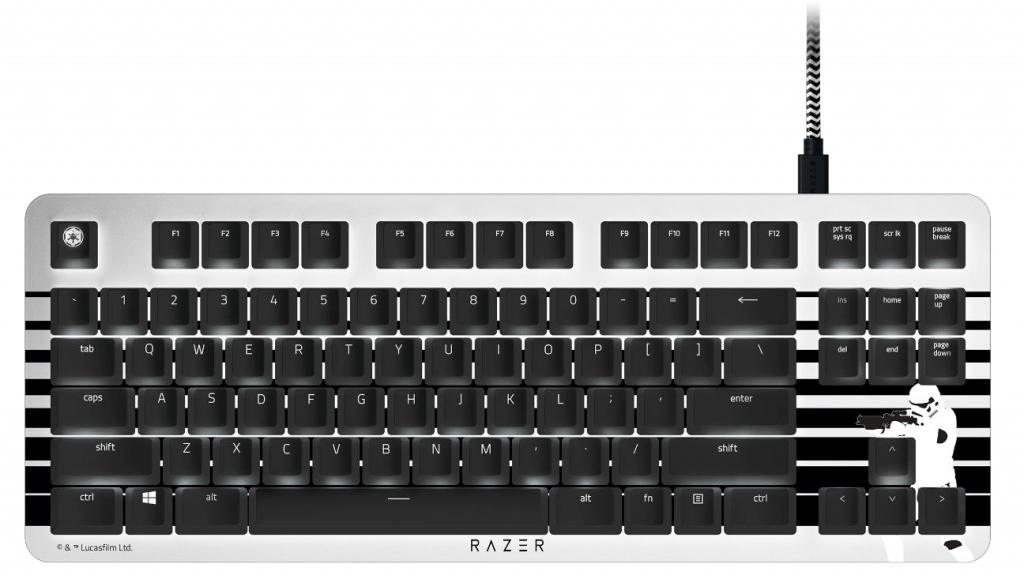 Razer Atheris Wireless Mouse – Stormtrooper™ Edition
USD $59.99 / € 69.99 MSRP
The Razer Atheris is a pocket-sized wireless mouse designed with industry-leading signal stability for over 300 hours of continuous use* via 2.4GHz Wireless or Bluetooth connection. The new Stormtrooper Edition carefully integrates the iconic stormtrooper helmet along the ergonomic body of the Atheris mouse.
*Battery life may vary based on connection type.
For more information, please see here.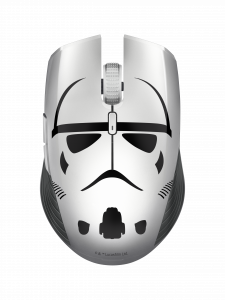 Goliathus Extended Gaming Mouse Mat – Stormtrooper™ Edition
USD $34.99 / € 39.99 MSRP
The Goliathus – Razer's best-selling soft gaming mouse mat – provides speed and precision with its slick, taut weave optimized for all mouse sensitivities and sensors. The portable mat is designed with an anti-fraying stitched frame and an anti-slip rubber base. The Stormtrooper Edition comes in an iconic stormtrooper design that completes the entire set.
For more information, please see here.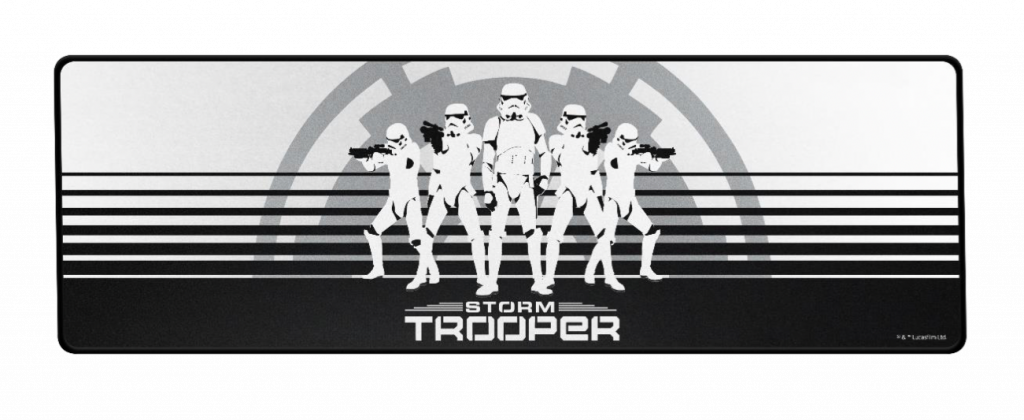 AVAILABILITY
The new Razer Stormtrooper™ Edition peripherals will be available starting May 3, 2019 at Razer.com and select retailers in the United States, United Kingdom, Germany, France, Italy, and Spain.
For more information, please visit www.razer.com/campaigns/stormtrooper
PRODUCT ASSETS
Download product images here.
ABOUT RAZER
RazerTM is the world's leading lifestyle brand for gamers.
The triple-headed snake trademark of Razer is one of the most recognized logos in the global gaming and esports communities. With a fan base that spans every continent, the company has designed and built the world's largest gamer-focused ecosystem of hardware, software and services.
Razer's award-winning hardware includes high-performance gaming peripherals, Blade gaming laptops and the acclaimed Razer Phone.
Razer's software platform, with over 60 million users, includes Razer Synapse (an Internet of Things platform), Razer Chroma (a proprietary RGB lighting technology system), and Razer Cortex (a game optimizer and launcher).
In services, Razer Gold is one of the world's largest virtual credit services for gamers. Razer Pay is the e-wallet designed for youth and millennials, and Razer Game Store is the only games download store that offers rewards for gamers.
Founded in 2005 and dual-headquartered in San Francisco and Singapore, Razer has 18 offices worldwide and is recognized as the leading brand for gamers in the USA, Europe and China. Razer is listed on the Hong Kong Stock Exchange (Stock Code: 1337).
—
Lucasfilm, the Lucasfilm logo, STAR WARS and related properties are trademarks and/or copyrights, in the United States and other countries, of Lucasfilm Ltd. and/or its affiliates. © & TM Lucasfilm Ltd.