IRVINE, CA. – Razer™, the leading global lifestyle brand for gamers (Hong Kong Stock Code: 1337), today announced the next generation of Razer Blade 17 gaming laptops, built-on the latest 11th Gen Intel® Core™ H-Series Processors and featuring up to the NVIDIA® GeForce RTX™ 3080 Laptop GPU. Making a first-time debut in the Blade 17 is the Intel® Core™ i9-11900H, the most powerful Intel processor ever found in a Razer Blade. With its many improvements, the new ultra-thin Blade 17 continues to be a powerhouse desktop replacement for gamers and creators alike.
With the inclusion of the i9-11900H processor, packed with eight cores and 16 threads, the Blade 17 reaches new levels of performance that were previously unheard of in an Intel-based Razer Blade. The CPU clocks in with a max turbo frequency of up to 4.90GHz, meaning users can expect drastically improved speeds both in-game and in multi-threaded workloads. By pairing it with the NVIDIA GeForce RTX 3080 Laptop GPU and display options up to a 4k Touchscreen, Razer has created one of the most powerful 17-inch gaming laptops on the market.
"The inclusion of the Intel® Core™ i9-11900H processor marks a milestone in the Razer Blade line, ushering in break-neck speeds and world-class features," says Serhan Ceran, Director of Enthusiast Laptops at Intel. "Our latest mobile CPU for enthusiasts, matched with the exceptional quality of the Blade 17, creates a user experience sure to impress due in part to its power efficiency and performance."
The Blade 17 also sports a new anti-fingerprint resistive coating to further reduce smudges on the exterior chassis after daily use. With the 11th generation Intel platform comes a bevy of quality-of-life improvements in the Blade such as faster storage, faster memory, and dual-sided Thunderbolt 4 connectivity.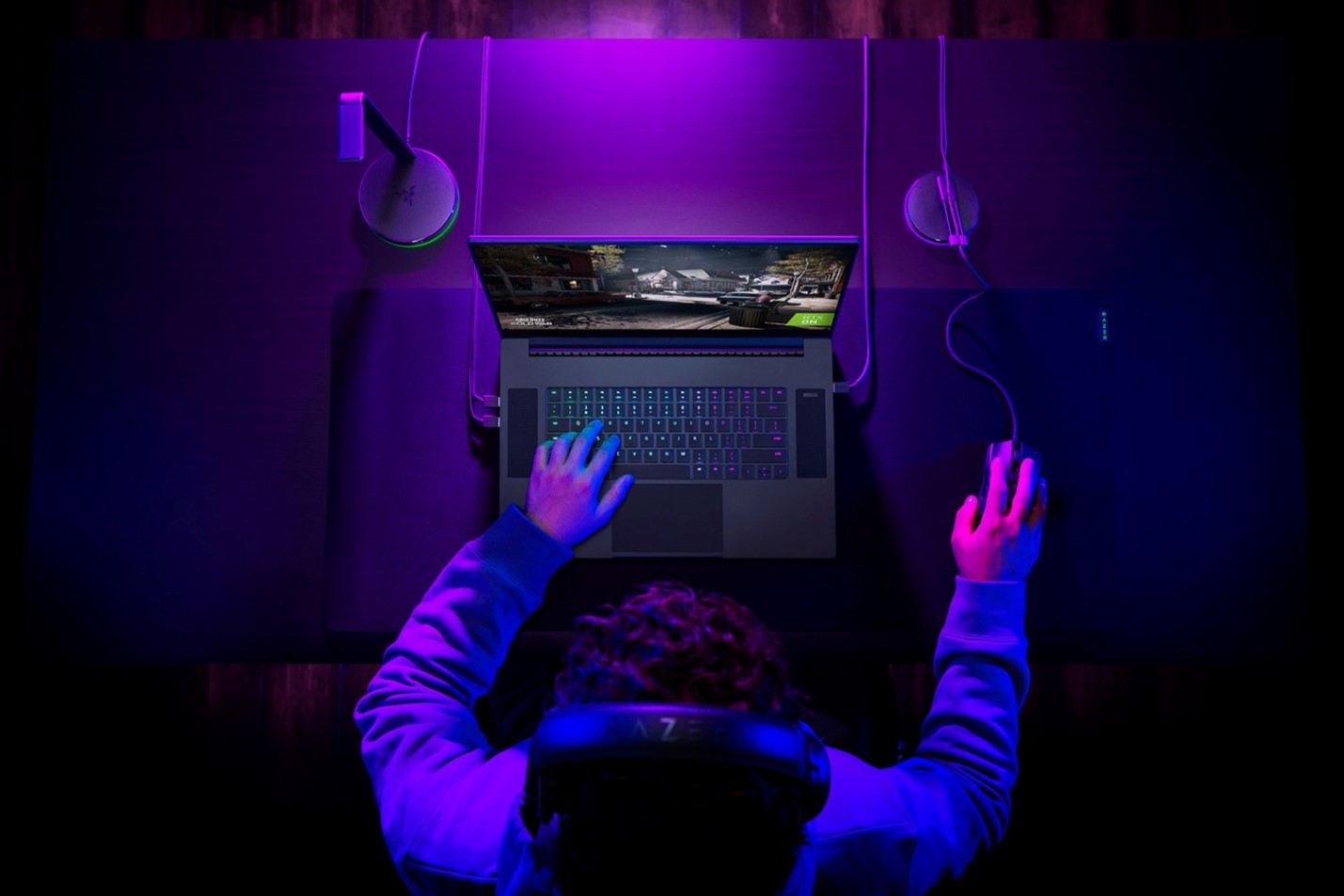 "The Blade 17 has been a staple in the premium gaming laptop space for years, and it's crucial that we continue to deliver the kind of mind-blowing performance and impeccable quality that our fans expect and deserve," says Brad Wildes, Senior Vice President and General Manager of Razer's Systems Business Unit. "Continuously integrating improvements while introducing the newest, top-of-the-line hardware advancements is what gives the Blade family its 'edge'. Razer Blades have always been synonymous with style and power, and we intend to keep it that way."
Consistent Evolution
The Blade 17 sports an improved Full HD 1080p webcam, providing true clarity for any need. It also doubles the number of dedicated microphones from two to four, making video calls a breeze, and houses four upward firing speakers for fully immersive gaming. The highly praised Razer Blade vapor chamber and touchpad also see further developments, the latter in the form of improved palm rejection, preventing accidental cursor movements while typing. The improved vapor chamber provides an even more efficient heat dispersion process to further prevent high temperatures on the system, cementing the Blade 17's claim to be a true desktop replacement with its ability to accomplish any task thrown at it with ease.
The Blade 17 is rounded out with all the tried-and-true Razer features that fans can expect in a Blade, including per-key Razer Chroma RGB backlighting, immersive THX® Spatial Audio for dynamic sound that adds to the realism of any gaming or entertainment experience, and an abundant offering of ports to eliminate unnecessary dongles, including an SD card reader and USB-C power delivery.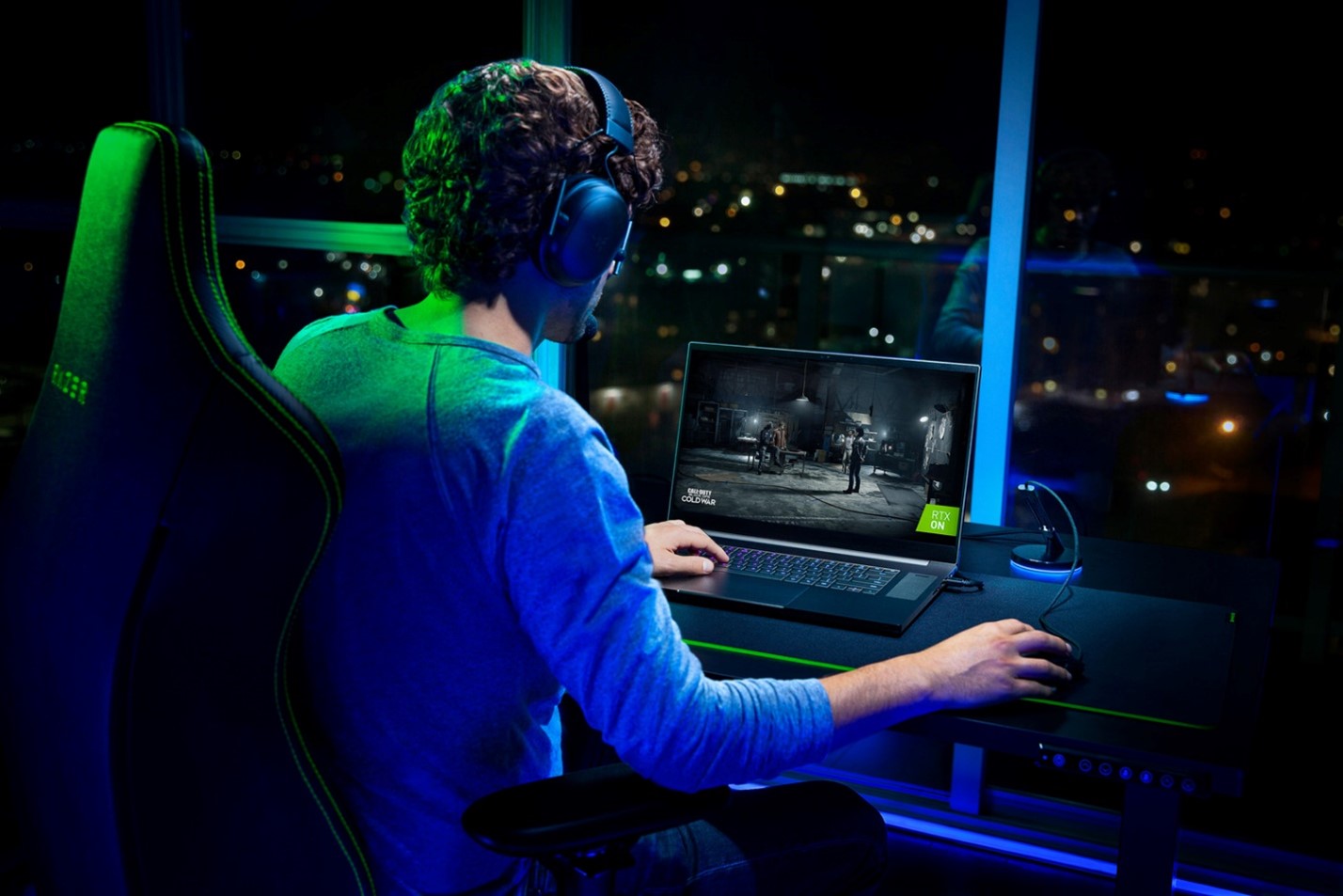 Blade 15 Base Joins the 11th Gen as a Razer Store Exclusive
Alongside the Blade 17, the Blade 15 Base model returns to the spotlight with 11th Gen Intel® Core™ i7-11800H Processors and is available for pre-order now as a Razer.com exclusive starting at $1,799.99/ €1,899.99. The Blade 15 Base will feature top-of-the-line graphics capabilities up to the NVIDIA GeForce RTX 3070 Laptop GPU. The Blade 15 Base brings the newest generation of Intel features to the most affordable Blade in the lineup, with two PCIe 4.0 SSD slots for expandable storage, faster memory and processor speeds, and Thunderbolt 4 connectivity.
The Razer Blade 15 also features THX Spatial Audio for immersive 360-degree sound that puts you in the middle of any entertainment experience from gaming to enjoying music and watching movies. 
To learn more about the Razer Blade 17 & Blade 15 Base, please visit https://www.razer.com/gaming-laptops/razer-blade
PRICE & AVAILABILITY
The all-new Razer Blade 17 starts at USD $2,399.99 / €2,599.99 MSRP and is available for preorder now at Razer.com, RazerStore retail locations, and with select retail partners.
The Razer Blade Base 15 starts at USD $1,799.99 / €1,899.99 MSRP and is available for preorder now only on Razer.com and RazerStore retail locations.
PRODUCT ASSETS
Product images can be downloaded here.
ABOUT RAZER
Razer™ is the world's leading lifestyle brand for gamers.
The triple-headed snake trademark of Razer is one of the most recognized logos in the global gaming and esports communities. With a fan base that spans every continent, the company has designed and built the world's largest gamer-focused ecosystem of hardware, software and services.
Razer's award-winning hardware includes high-performance gaming peripherals and Blade gaming laptops.
Razer's software platform, with over 125 million users, includes Razer Synapse (an Internet of Things platform), Razer Chroma RGB (a proprietary RGB lighting technology system supporting thousands of devices and hundreds of games/apps), and Razer Cortex (a game optimizer and launcher).
Razer also offers payment services for gamers, youth, millennials and Gen Z. Razer Gold is one of the world's largest game payment services, and Razer Fintech provides fintech services in emerging markets.
Founded in 2005 and dual-headquartered in Irvine (California) and Singapore, Razer has 17 offices worldwide and is recognized as the leading brand for gamers in the USA, Europe and China. Razer is listed on the Hong Kong Stock Exchange (Stock Code: 1337).
THX, THX Spatial Audio, and the THX Logo are the property of THX Ltd., registered in the U.S. and other countries.