IRVINE, Calif. – Razer™, the leading global lifestyle brand for gamers, today unveiled its new in-house apparel line including two stylish collections: Genesis and Unleashed. With previous 'limited edition' drops from Razer and collaborations with the biggest names in lifestyle, like BAPE and Fossil, selling out within 24 hours, Razer will now offer their Genesis and Unleashed collections so that even more gamers have access to the brand's styled streetwear. Razer's fresh take on fashion includes daring lines, bold designs, quality craftsmanship, and intentional functionality. Genesis and Unleashed are the essential collections For Gamers. By Gamers.
"We really take the feedback we receive from our community to heart," says Addie Tan, Associate Director of Business Development at Razer. "We heard them when they said they wanted more Razer Apparel, as our previous drops were selling out too fast. Now our fans can expect even more from Razer Apparel in the coming seasons as we continue to invest in this space by adding more designers in house who truly understand the fashion landscape and our community of gamers."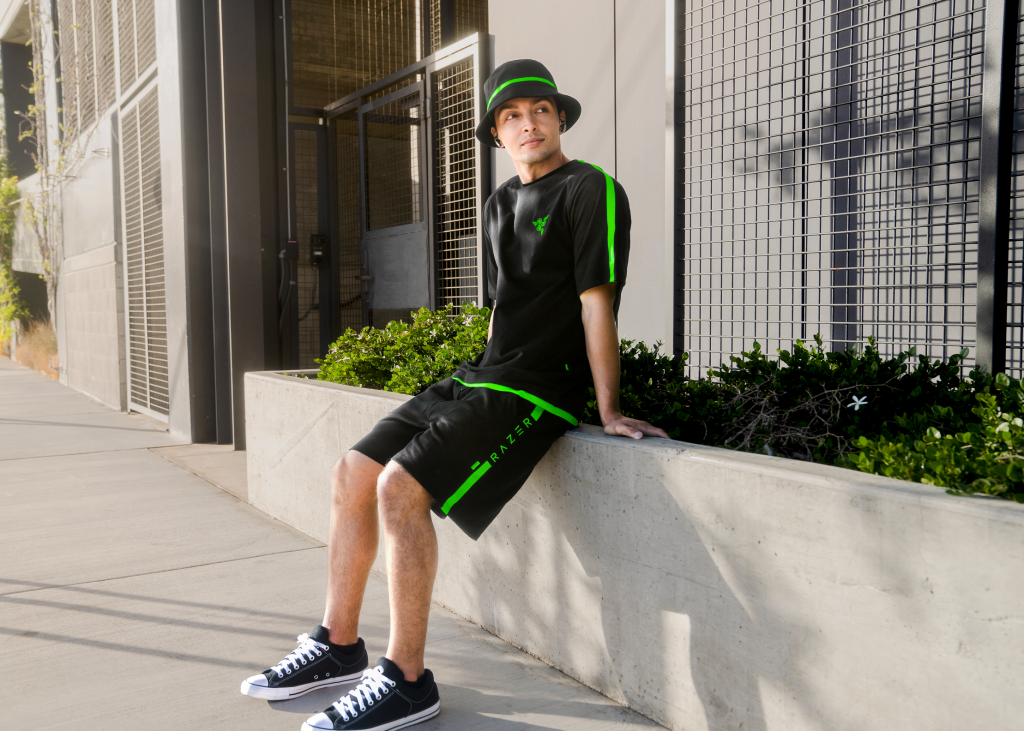 RAZER GENESIS
Razer Genesis is distinguished by its minimalistic designs and subtle green lines, featuring Razer's iconic tripled-headed snake logo and branding. Designed with comfort in mind, this collection consists of a classic t-shirt and shorts as well as a must-have bucket hat and a stylish bomber jacket that has a concealable hood and waterproof zippers. Instantly recognizable with Razer's black and green colors, Razer Genesis was made for those who like to strike a balance between effortless style and comfort with versatile pieces made for everyday wear, inside or outside.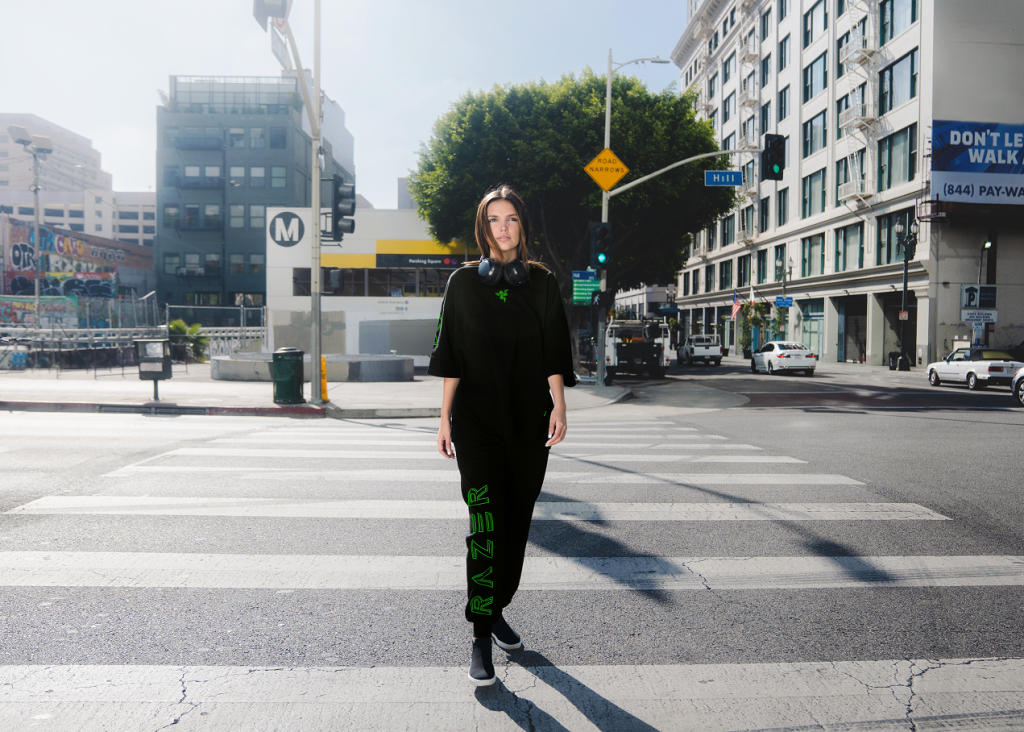 RAZER UNLEASHED
Razer Unleashed, as the name implies, features bold and oversized prints unleashing the Razer brand across a variety of stylish gear created for the ultimate fan. This collection includes an oversized Tee, a stylish sweatshirt with seamless pockets and casual shorts. The zip-up hoodie, big enough to go over gaming headsets, was specifically designed with the gamer in mind. The tops pair nicely with jogger pants and shorts, and to complete the look, gamers have a choice of a snapback cap or a bucket hat. This collection is also in Razer's iconic black and green colors with oversized Razer wordmarks for those who like to flaunt their allegiance.
PRICE & AVAILABILITY
Razer Genesis Tee: $49.99 | €59.99
Razer Genesis Bomber Jacket: $99.99 | €109.99
Razer Genesis Shorts: $69.99 | €79.99
Razer Genesis Bucket Hat: $39.99 | €44.99
Razer Unleashed Oversized Tee: $59.99 | €69.99
Razer Unleashed Sweatshirt: $69.99 | €79.99
Razer Unleashed Zip Hoodie: $99.99 | €109.99
Razer Unleashed Shorts: $59.99 | €69.99
Razer Unleashed Jogger Pants: $79.99 | €89.99
Razer Unleashed Snapback Cap: $39.99 | €44.99
Razer Unleashed Bucket Hat: $39.99 | €44.99
The new apparel collections join Razer's best-selling gaming and lifestyle products, and ever-growing ecosystem of hardware, software, and services, giving fans the ultimate way to show their love for the gaming community. Genesis and Unleashed collections are now available to shop on www.razer.com.
For more information, please visit links below
PRODUCT ASSETS
Download press kit here 
ABOUT RAZER
Razer™ is the world's leading lifestyle brand for gamers.
The triple-headed snake trademark of Razer is one of the most recognized logos in the global gaming and esports communities. With a fan base that spans every continent, the company has designed and built the world's largest gamer-focused ecosystem of hardware, software and services.
Razer's award-winning hardware includes high-performance gaming peripherals and Blade gaming laptops.
Razer's software platform, with over 175 million users, includes Razer Synapse (an Internet of Things platform), Razer Chroma RGB (a proprietary RGB lighting technology system supporting thousands of devices and hundreds of games/apps), and Razer Cortex (a game optimizer and launcher).
Razer also offers payment services for gamers, youth, millennials and Gen Z. Razer Gold is one of the world's largest game payment services, and Razer Fintech provides fintech services in emerging markets.
Founded in 2005, Razer is dual headquartered in Irvine (California) and Singapore, with regional headquarters in Hamburg and Shanghai. Razer has 18 offices worldwide and is recognized as the leading brand for gamers in the US, Europe and China.