IRVINE, Calif – Razer™, the leading global lifestyle brand for gamers, today announced the Razer Viper Mini Signature Edition, the epitome of gaming mouse technology. Built as a result of years of meticulous craftsmanship and engineering, the Viper Mini Signature Edition is an ultra-high-end, hyper-lightweight wireless performance gaming mouse that is turbocharged with Razer's best-in-class technologies.
Engineered for the gamers that dare to want it all, the Viper Mini Signature Edition is the pinnacle of gaming mouse performance. Weighing an astonishing 49 grams, gamers can experience true perfection with a master-grade gaming peripheral packed with our best-in-class technologies, all in one perfect form.
Hyper-Lightweight at just 49 g
"We set out to create the best lightweight performance gaming mouse," said Barrie Ooi, Head of Razer's PC Gaming Division. "We went beyond our usual design process to look at material selection and alternate industrial designs to create an ultra-durable magnesium alloy exoskeleton chassis in the fan-favorite Viper Mini shape. As a result, the Viper Mini Signature Edition is just 49 grams light with no compromises, making it our lightest mouse ever."
The use of magnesium alloy and injection-molding techniques enabled significant weight reduction in the mouse without compromising on durability, while still allowing for a comfortable grip in the popular Viper Mini design. These choices enabled the Viper Mini Signature Edition to remain hyper-lightweight at just 49 grams while still delivering world-class performance.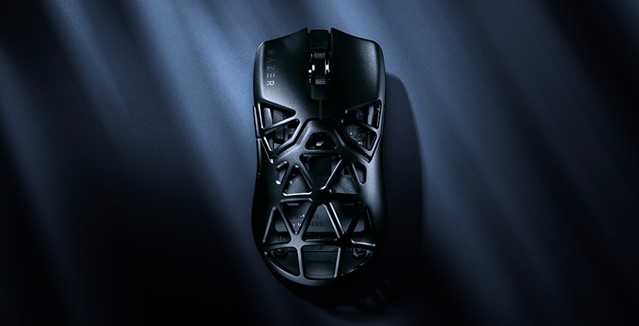 Magnesium Alloy Exoskeleton
Crafted from high-grade magnesium alloy, the Viper Mini Signature Edition features an exceptional weight-to-strength ratio, owing to a new intricate, ultra-durable design created using an injection molding technique.
"The Viper Mini Signature Edition represents the most ambitious design and engineering project we've ever undertaken," said Charlie Bolton, Head of Industrial Design at Razer. "We wanted to push beyond the traditional honeycomb design and this required a material with an outstanding strength-to-weight ratio. After evaluating plastics, carbon fiber, and even titanium, we ultimately chose magnesium alloy for its exceptional properties."
Each unit of the Viper Mini Signature Edition is created with an injection-molded exoskeleton that is then CNC machined, and polished. The exoskeleton shell then undergoes passivation to reduce any susceptibility to corrosion, after which it is painted and assembled. At each step, each unit is meticulously inspected to uphold only the highest quality.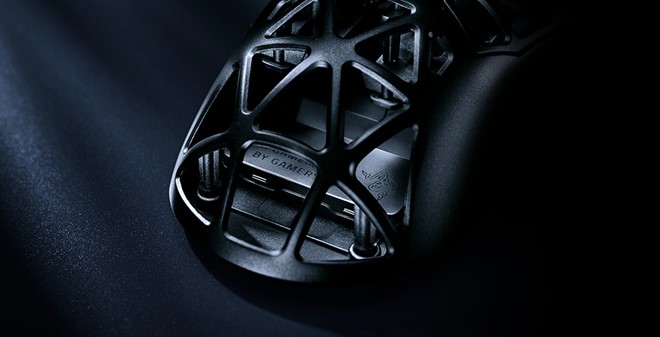 Industry-Leading Performance
Armed with the latest innovations, the Viper Mini Signature Edition is a high-end mouse that holds nothing back.
Boasting the Razer™ Focus Pro 30K Optical Sensor, Razer™ Optical Mouse Switches Gen-3, and HyperPolling Wireless with true 4000 Hz wireless polling rates, the Viper Mini Signature Edition features the fastest wireless gaming technology from Razer for higher speeds and stable performance. In addition, the Viper Mini Signature Edition can fully charge in under 90 minutes thanks to a 2C charging rate, which is four times the peak charging capacity of most other wireless mice.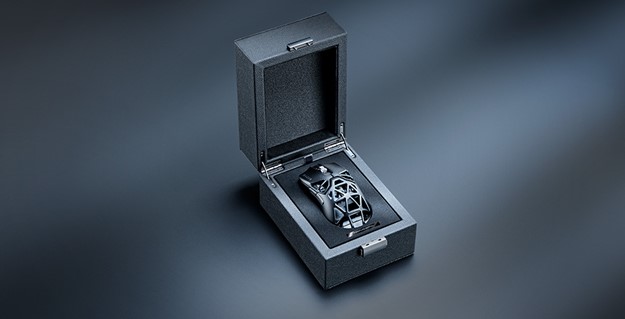 The Viper Mini Signature Edition comes with a pre-paired Razer HyperPolling Wireless Dongle, a set of   Corning® Gorilla® Glass 3 Mouse Feet, micro-fiber cleaning cloth, 1 Razer Mouse Grip Tape set, and 2 alcohol prep pads. As an added benefit, the Viper Mini Signature Edition also includes a 3 year extended warranty.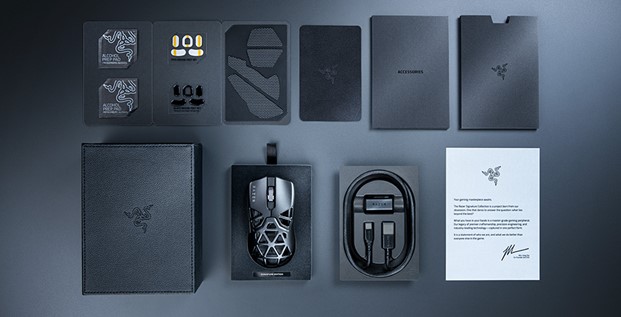 The Viper Mini Signature Edition is the ultimate choice for gamers who demand a hyper-lightweight high-performance gaming mouse that does not compromise on performance or features, making it Razer's best gaming mouse ever.
ABOUT THE RAZER VIPER MINI SIGNATURE EDITION
Razer HyperSpeed Wireless and Wired modes
Razer™ Focus Pro 30K Optical Sensor
Up to 750 inches per second (IPS) / 70 G acceleration
99.8% resolution accuracy
Razer™ Optical Mouse Switches Gen-3 rated for 90M clicks
Battery Life: Up to 60 hours with HyperSpeed wireless
True wireless 4000 Hz polling rate with Razer HyperPolling Wireless Dongle
8 m / 6 ft Speedflex Type C cable for charging and wired use
Approximate size: 119 mm / 4.68 in (Length) x 62 mm / 2.44 in (Width) x 39 mm / 1.53 in (Height)
Approximate weight: 49g / 1.72oz (Excluding cable)
For more information on the Razer Viper Mini Signature Edition, please visit here.
For more information on how Razer empowers you to #WinItYourWay, please see here.
PRICE & AVAILABILITY
$279.99 USD / 319.99€ MSRP
Exclusively available on Razer.com – First drop at 8PM PST February 11, 2023
PRODUCT ASSETS
Download product assets here.
ABOUT RAZER
Razer™ is the world's leading lifestyle brand for gamers.
The triple-headed snake trademark of Razer is one of the most recognized logos in the global gaming and esports communities. With a fan base that spans every continent, the company has designed and built the world's largest gamer-focused ecosystem of hardware, software and services.
Razer's award-winning hardware includes high-performance gaming peripherals and Blade gaming laptops.
Razer's software platform, with over 200 million users, includes Razer Synapse (an Internet of Things platform), Razer Chroma RGB (a proprietary RGB lighting technology system supporting thousands of devices and hundreds of games/apps), and Razer Cortex (a game optimizer and launcher).
Razer also offers payment services for gamers, youth, millennials and Gen Z. Razer Gold is one of the world's largest game payment services, and Razer Fintech provides fintech services in emerging markets.
Founded in 2005, Razer is dual headquartered in Irvine (California) and Singapore, with regional headquarters in Hamburg and Shanghai. Razer has 19 offices worldwide and is recognized as the leading brand for gamers in the US, Europe and China.