Irvine, Calif – Razer™, the leading global lifestyle brand for gamers, today announced the new Razer DeathAdder V3 Pro, the latest iteration in Razer's best-selling DeathAdder mouse line. Boasting the latest in Razer's industry-leading mouse technologies, such as Razer HyperSpeed Wireless Technology and new Razer HyperPolling technology, combined with a new ultra-lightweight ergonomic design, the Razer DeathAdder V3 Pro is a gamers best ally for peak performance in competition play.
Iconic ergonomics, further refined
First released in 2006, with over 15 million mice shipped worldwide so far, the acclaimed DeathAdder is Razer's most popular gaming mouse, trusted by world-class esports athletes. With the DeathAdder V3 Pro, victory takes on a new shape. Comfortable grooves with reduced flares on the sides give better grip and hand support, and are coupled with an improved ergonomic form for better comfort, tactility, and lightweight handling. In addition, the scroll wheel, buttons, and palm support have all been elevated for increased accessibility. Refined further with feedback from top esports pros, the iconic and minimal aesthetic ergonomic form is now available in both black and white colorways, weighing just 63 grams and 64 grams, respectively.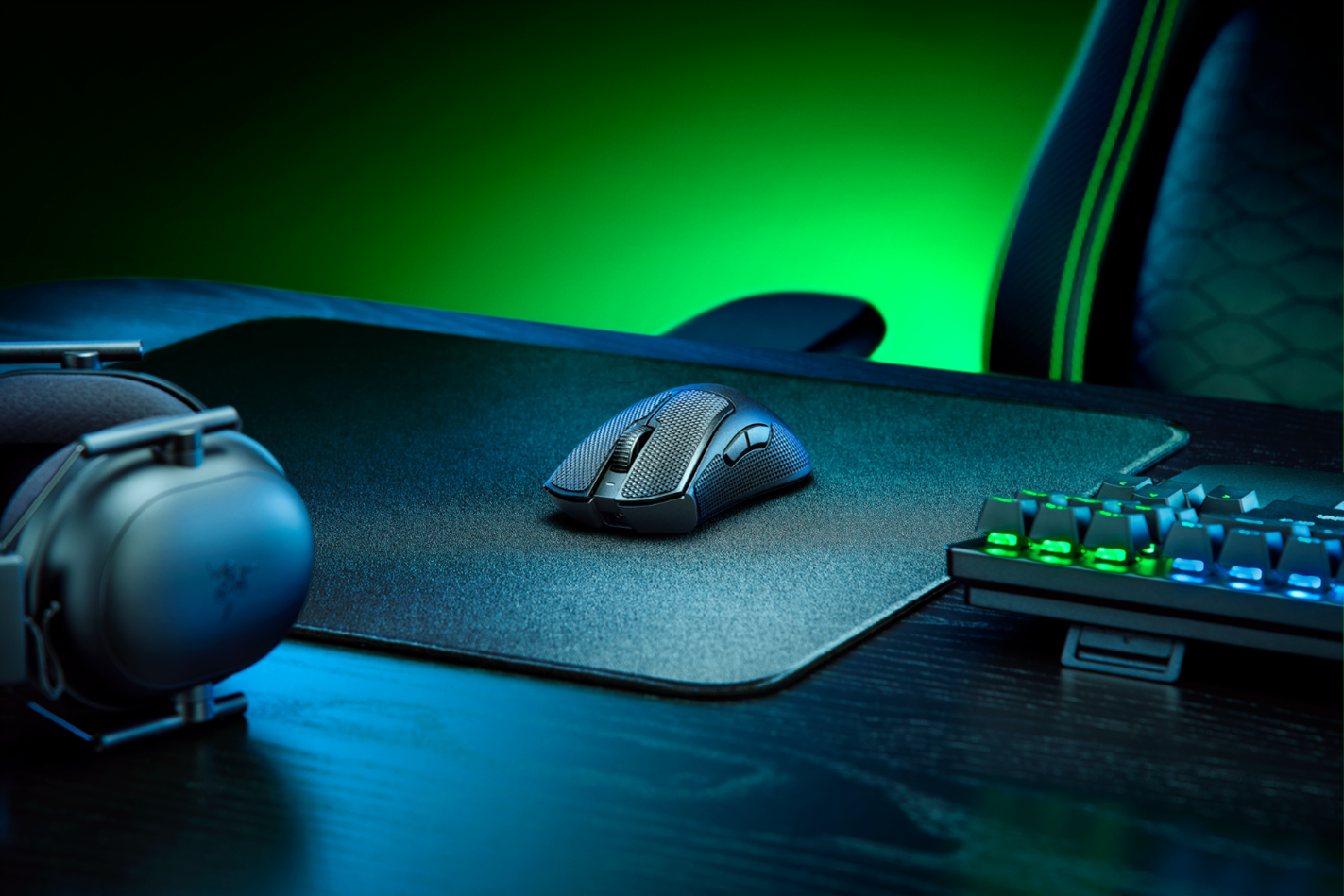 "Since its launch, Razer has worked with esports pros all over the world to fine-tune and hone the DeathAdder into a truly formidable competitive mouse," said Flo Gutierrez, Director of Global Esports at Razer. "With the DeathAdder V3 Pro, we have now produced the most advanced, ultra-lightweight, ergonomic DeathAdder to date, honoring the DeathAdder's reputation of providing 'the unfair advantage'."
Just as familiar and dependable as before, the DeathAdder V3 Pro is more than 25% lighter than its predecessor, boasts a battery life of up to 90 hours, and is easily rechargeable via USB Type C with the in-box Razer Speedflex charging cable.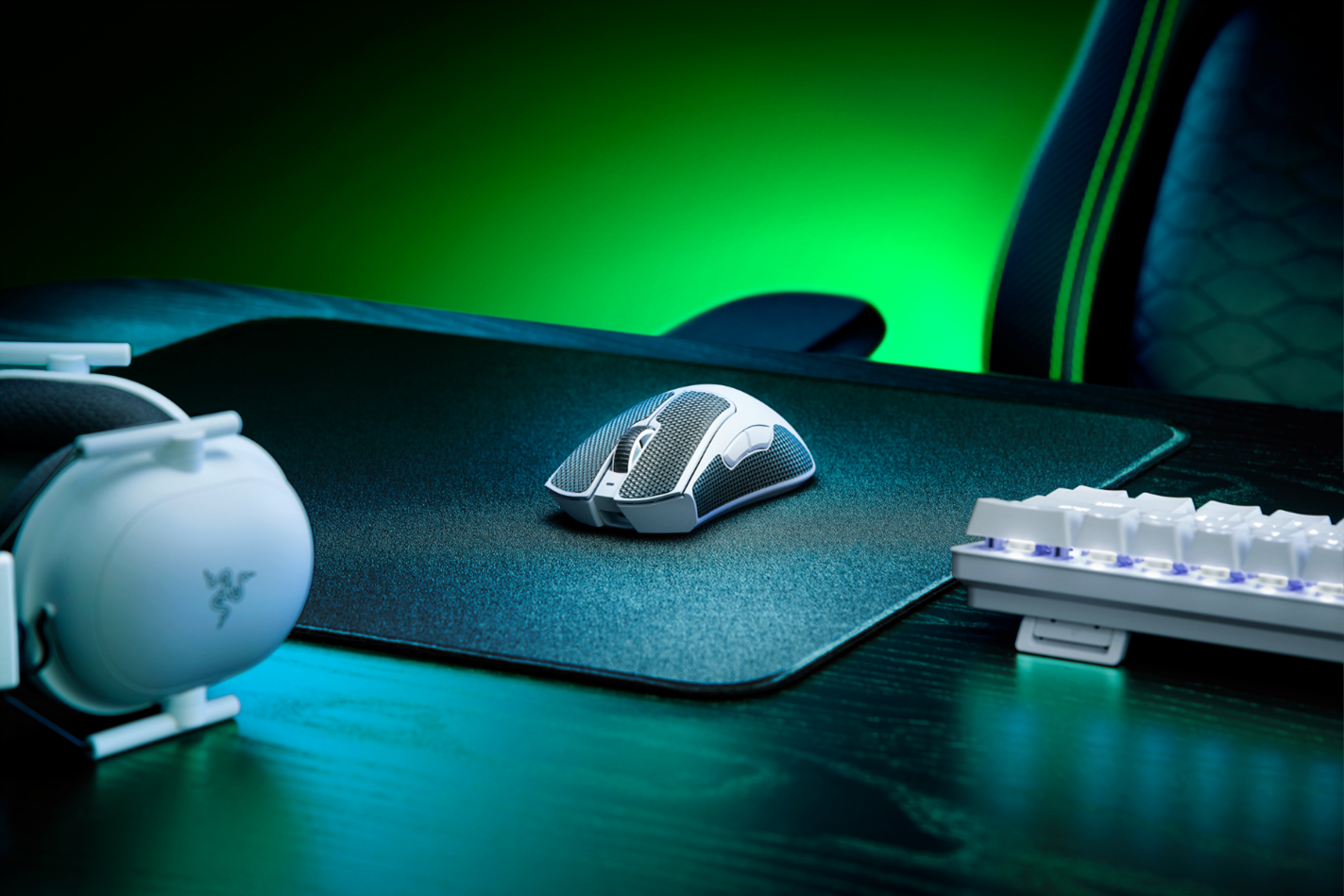 Best-in-class technologies, focused on pure performance
At the heart of the DeathAdder V3 Pro is the Razer Focus Pro 30K Optical Sensor with a resolution accuracy of 99.8%. This powerful new sensor is equipped with a suite of AI functions such as Smart Tracking, Motion Sync, and Asymmetric Cut-off, for the ultimate performance at the highest levels of play. The DeathAdder V3 Pro is also fitted with Razer's Optical Mouse Switches Gen-3 for absolutely zero unintended double-clicking and no debounce delay. Ultra-fast and reliable, these optical switches are rated for 90 million clicks.
Equipped with HyperSpeed Wireless, Razer's proprietary wireless technology that is up to 25% faster than other wireless technologies, the DeathAdder V3 Pro is also compatible with Razer's new HyperPolling Wireless technology. Natively, the DeathAdder V3 Pro supports a polling rate of 1000 Hz, at 1ms polling intervals. With the addition of the Razer HyperPolling Wireless Dongle, the DeathAdder V3 Pro polls wirelessly at 0.25ms polling intervals, with 4x more frequent polls than before, four times faster than standard polling rates. By combining these 2 best-in-class technologies, players will experience smoother tracking, more consistent updates, and the lowest wireless click latency, allowing them to outperform any opponents in competitive games, where every millisecond counts.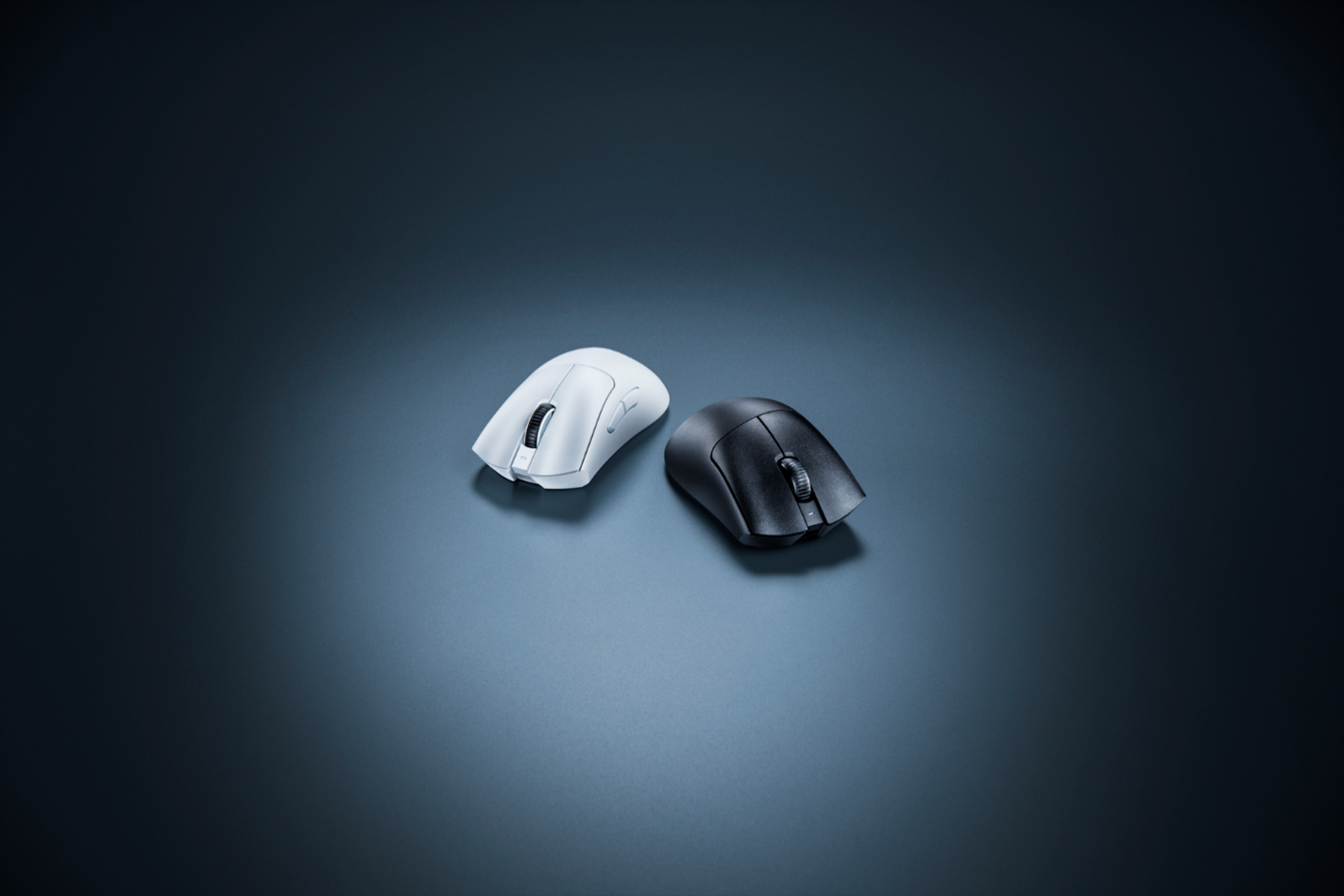 The Razer DeathAdder V3 Pro represents the latest in Razer's gaming and mouse technologies, combining esports-honed ergonomics with a best-in-class sensor, Optical Mouse Switches Gen-3 and industry-leading wireless technologies, in an ultra-lightweight design – ready to start a new chapter of a legendary story.
HyperPolling Wireless Dongle
Launched on the 22nd of July, the Razer HyperPolling Wireless Dongle is the first wireless mouse dongle capable of a true 4000Hz wireless polling rate. Designed for ultra-responsive competitive play, gamers can experience a higher standard of wireless performance with the perfect upgrade for Razer's latest mice.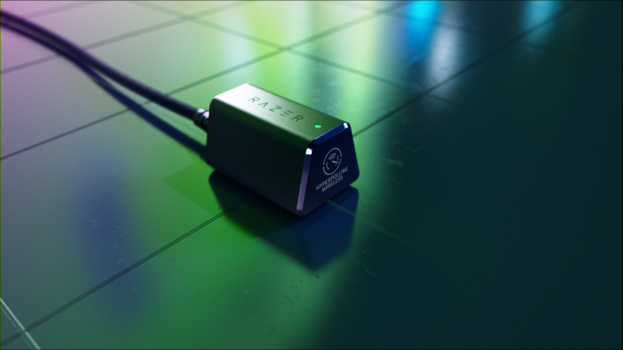 Installed on the desk, for unobstructed wireless signals, the HyperPolling Wireless Dongle is capable of auto-switching polling rates for a more convenient competitive gaming experience. Supporting both DeathAdder V3 Pro and Viper V2 Pro, as well as future compatible mice, the HyperPolling Wireless Dongle is managed through Razer Synapse for ease of use and setting performance-based gaming profiles.
ABOUT THE RAZER DEATHADDER V3 PRO
Improved ergonomic design with ultra-lightweight for long hours of play
Focus Pro 30K Optical Sensor
Wider surface compatibility – Sensor tracks on clear glass at least 2mm thick
Razer™ Optical Mouse Switches Gen-3 rated up to 90 million clicks
Upgradeable to 4000 Hz thanks to the HyperPolling Wireless Dongle, sold separately
Five independently programmable buttons, and additional DPI button
Up to 90 hours of battery life
USB Type C charging and a Speedflex cable for fluid movements
Weight: 63 grams for the Black model and 64 grams for the white model (Excluding cable)
Approximate size: 68 mm / 2.67 in (Width) x 44mm / 1.73 in (Height) x 128mm / 5.00 in (Length)
PRICE & AVAILABILITY
Razer DeathAdder V3 Pro
$149.99 USD / 159.99€ MSRP
Razer.com and authorized retailers – August 11, 2022
For more information, please see here.
Razer HyperPolling Wireless Dongle
$29.99 USD / 34.99€ MSRP
Razer.com, RazerStores in selected markets and authorized retailers
For more information, please see here.
Bundle: Razer DeathAdder V3 Pro + Razer HyperPolling Wireless Dongle
$164.99 USD / 177.50€ MSRP
The bundle is available for pre-order exclusively on Razer.com
PRODUCT ASSETS
DeathAdder V3 Pro: Download here.
HyperPolling Wireless Dongle: Download here.
For more information on how Razer empowers you to #WinItYourWay, please see here.
# # #
ABOUT RAZER
Razer™ is the world's leading lifestyle brand for gamers.
The triple-headed snake trademark of Razer is one of the most recognized logos in the global gaming and esports communities. With a fan base that spans every continent, the company has designed and built the world's largest gamer-focused ecosystem of hardware, software, and services.
Razer's award-winning hardware includes high-performance gaming peripherals and Blade gaming laptops.
Razer's software platform, with over 175 million users, includes Razer Synapse (an Internet of Things platform), Razer Chroma RGB (a proprietary RGB lighting technology system supporting thousands of devices and hundreds of games/apps), and Razer Cortex (a game optimizer and launcher).
Razer also offers payment services for gamers, youth, millennials, and Gen Z. Razer Gold is one of the world's largest game payment services, and Razer Fintech provides fintech services in emerging markets.
Founded in 2005, Razer is dual headquartered in Irvine (California) and Singapore, with regional headquarters in Hamburg and Shanghai. Razer has 19 offices worldwide and is recognized as the leading brand for gamers in the US, Europe, and China.