IRVINE, Calif. – Razer™, the leading global lifestyle brand for gamers (Hong Kong Stock Code: 1337), today announced the BlackWidow V3 Mini HyperSpeed keyboard, delivering the perfect mix of wireless freedom and functionality in a compact form factor.
Designed for gamers wanting a sleek, minimalist look or those needing to save desktop space, the BlackWidow V3 Mini HyperSpeed is a feature-rich, 65% gaming keyboard with full-height keys, arrow and navigation keysets for maximum usability, and Razer HyperSpeed Wireless. By retaining functionality and adding fast HyperSpeed Wireless for seamless, low-latency wireless connectivity in a compact form factor, the BlackWidow V3 Mini HyperSpeed is the ideal gaming and all-round use keyboard for both clutter-free, and limited space set-ups.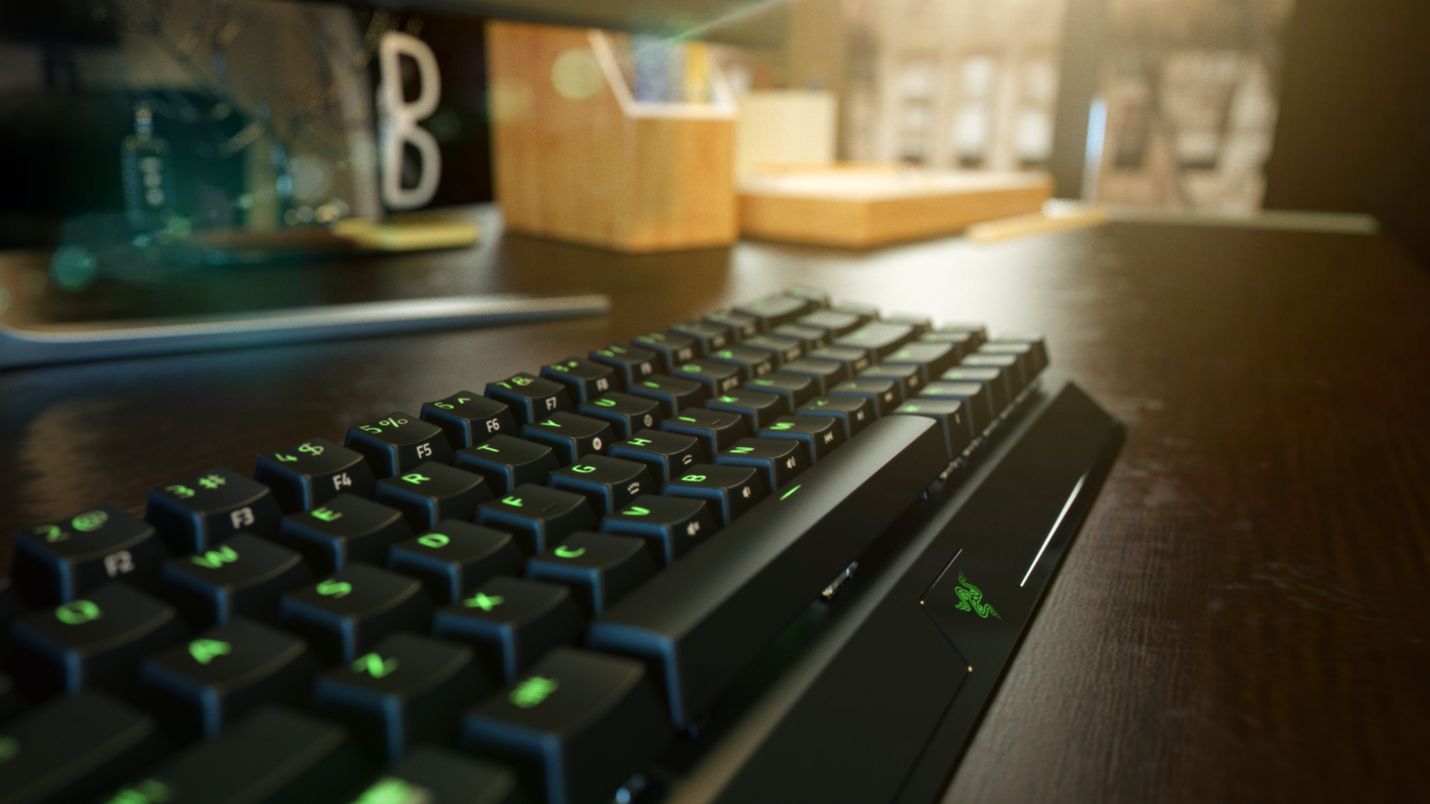 "Since its launch in 2010, the BlackWidow range has set the benchmark for gaming keyboards and has been continuously evolving with community feedback," says Alvin Cheung, Senior Vice President of Razer's Peripherals Business Unit. "Since the launch of the Razer Huntsman Mini, we've been getting requests for a compact wireless keyboard, which resulted in the Razer BlackWidow V3 Mini HyperSpeed – it's compact and wireless, while still retaining the essential keys for both gaming and everyday use."
Freedom Through Form
With its space-saving compact form-factor, the BlackWidow V3 Mini HyperSpeed retains the most frequently used keys outside of the standard alphanumeric layout, with a cleverly designed, compact key layout, minimizing space. By keeping a dedicated arrows key set and moving the navigation group to the side of the keyboard, users easily access the most frequently used functions of a full-sized keyboard, with all other full-sized functions available through secondary keys.
To meet the demands of minimalistic, wire-free set-ups the BlackWidow V3 Mini HyperSpeed uses Razer's new HyperSpeed Multi-Device Dongle, allowing a compatible Razer HyperSpeed keyboard/mouse combination to be connected to the PC, all via a single dongle. With support for the HyperSpeed Multi-Device Dongle already built into a wide range of existing HyperSpeed Wireless enabled products, the new dongle further helps to reduce desktop clutter and frees up an all-important USB port.
The BlackWidow V3 Mini HyperSpeed is also Bluetooth enabled, allowing seamless switching between up to 3 paired devices. A USB-C cable completes the connectivity options, allowing for use and charging at the same time, with each full charge lasting up to 200 hours of use.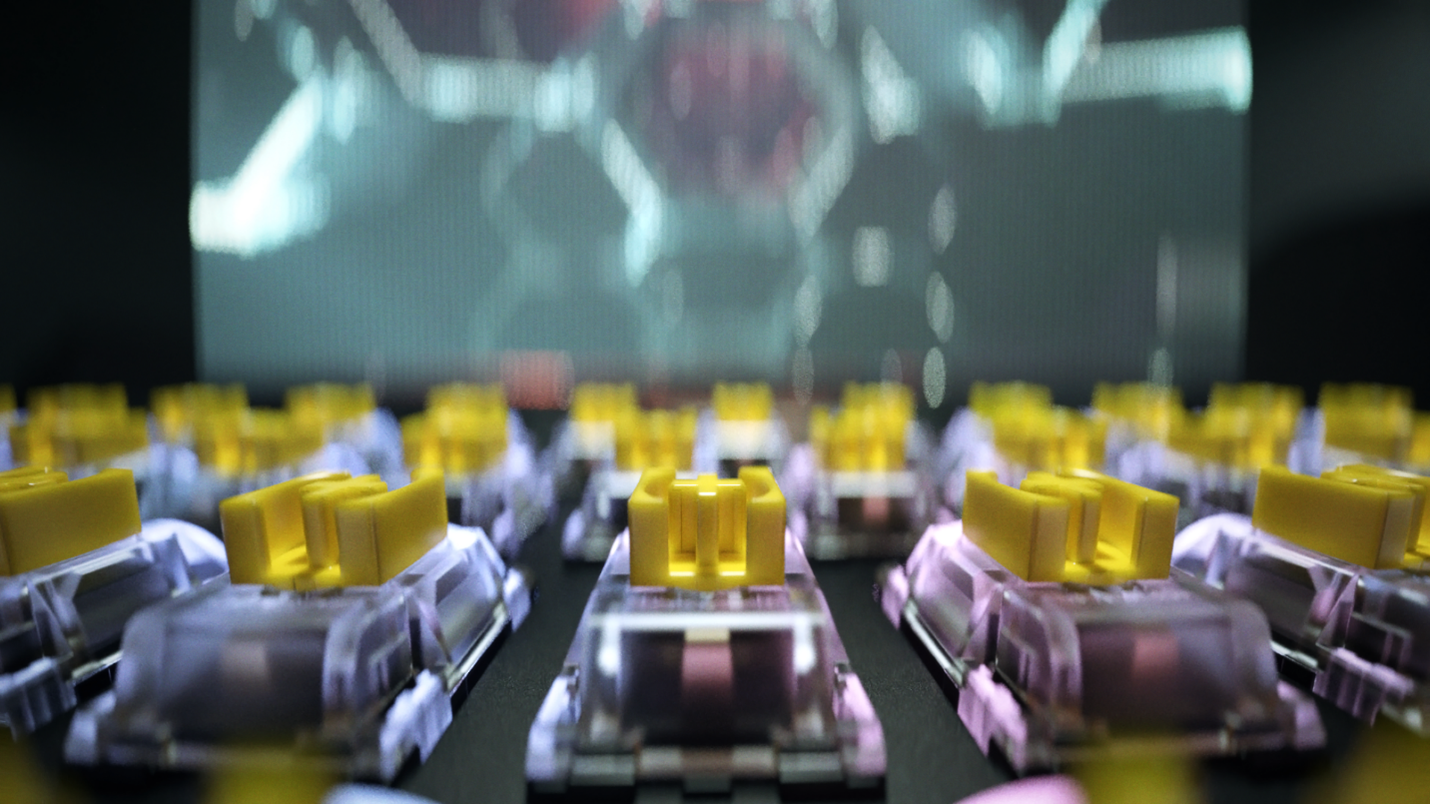 Designed as a compact keyboard, the BlackWidow V3 Mini HyperSpeed still packs in Razer's renowned industry-leading switch technologies. Available with either silent, linear Yellow Switches with newly improved sound dampeners, or clicky, tactile Green Switches for that satisfying sound. The keyboard also features per key Razer Chroma RGB lighting, sturdier Doubleshot ABS keycaps with legends that will never fade, and extra-thick side walls, giving maximum durability and longevity with a premium typing experience.
With lag-free HyperSpeed Wireless gaming in a sleek, 65% form-factor, the Razer BlackWidow V3 Mini HyperSpeed is the perfect wireless gaming keyboard for any space, and versatile enough for all setups and daily use.
ABOUT THE RAZER BLACKWIDOW V3 MINI HYPERSPEED
Razer™ HyperSpeed Wireless Technology
Razer™ HyperSpeed Multi-device Support
Connect via Razer™ HyperSpeed Wireless (2.4 Ghz), Bluetooth, or USB-C
Razer™ Mechanical Switches designed for gaming
Doubleshot ABS Keycaps
80 million keystroke lifespan
Razer Chroma™ RGB customizable backlighting with 16.8 million color options
Hybrid On-Board Memory and Cloud Storage – up to 5 profiles
Razer Synapse 3 enabled
N-key roll-over
Fully programmable keys with on-the-fly macro recording
Gaming mode option
1000 Hz Ultrapolling
Aluminum construction
For more information, please see here.
PRICE & AVAILABILITY
$179.99 USD / €189,99 MSRP
Razer.com: May 25, 2021
Authorized resellers: May 25, 2021
PRODUCT ASSETS
Please find the Razer BlackWidow V3 Mini HyperSpeed press kit here.
ABOUT RAZER
Razer™ is the world's leading lifestyle brand for gamers.
The triple-headed snake trademark of Razer is one of the most recognized logos in the global gaming and esports communities. With a fan base that spans every continent, the company has designed and built the world's largest gamer-focused ecosystem of hardware, software, and services.
Razer's award-winning hardware includes high-performance gaming peripherals and Blade gaming laptops.
Razer's software platform, with over 125 million users, includes Razer Synapse (an Internet of Things platform), Razer Chroma RGB (a proprietary RGB lighting technology system supporting thousands of devices and hundreds of games/apps), and Razer Cortex (a game optimizer and launcher).
Razer also offers payment services for gamers, youth, millennials, and Gen Z. Razer Gold is one of the world's largest game payment services, and Razer Fintech provides fintech services in emerging markets.
Founded in 2005 and dual-headquartered in Irvine (California) and Singapore, Razer has 17 offices worldwide and is recognized as the leading brand for gamers in the USA, Europe, and China. Razer is listed on the Hong Kong Stock Exchange (Stock Code: 1337).