IRVINE, Calif. – Razer™, the leading global lifestyle brand for gamers (Hong Kong Stock Code: 1337), announced new partnerships with UL and Panerai at this year's RazerCon, the virtual celebration of all things For Gamers, By Gamers. Millions of viewers around the world tuned into the carbon neutral livestream to watch Razer's CEO Min-Liang Tan deliver a keynote address filled with surprise guests and exciting sustainability news and updates from the company.
"We have great ambitions around sustainability, but we also know that while there's plenty we can do, we can't do it all alone," says Min-Liang Tan, Co-founder and CEO of Razer. "That's why collaboration is key for us at Razer, and we are thrilled to partner with UL and Panerai on two very important initiatives that will not only benefit consumers, but also the planet."
Collaborating on Product Category Rules with UL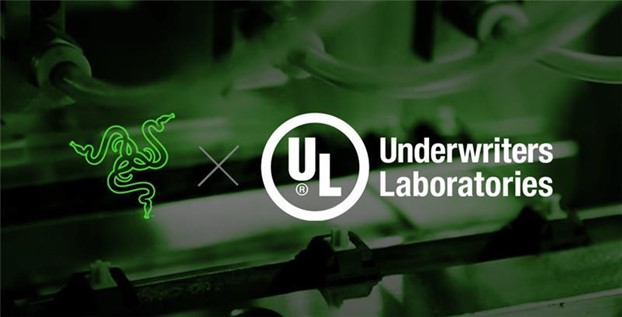 One of the announcements that came out of RazerCon 2021 that truly has the potential to transform the industry was that of Razer joining forces with UL, the global safety science leader, to help meet its environmental and circular economy goals. One of the first projects which Razer intends to pursue to meet its environment and sustainability goals is the development of Product Category Rules for gaming products.
The impetus for this lies in the fact that the gaming industry currently lacks a standardized way to measure an eco-product, so Razer plans to work with UL to provide one. Under this collaboration, Razer and UL will kickstart an industry level effort on identifying key indicators of environmental impact that should be measured by all manufacturers when they seek Environmental Product Declaration for gaming products.
In order to complete a Product Category Rule, the two companies will be working to enlist stakeholders to create a comprehensive and objective way for manufacturers around the world to measure the impact of their manufacturing processes on the environment. The goal is to encourage more robust solutions allowing manufacturers to integrate sustainable practices into every step of the production process. The introduction of this Type III Environmental Product Declaration (EPD) ecolabel will allow consumers to make more informed choices and know that the gaming products they use to win in gaming and in life are also a win for the environment. This is in line with Razer's commitment to sharing and communicating the carbon impact of its new products by 2022.
Razer also reinforced its pledge to use recycled or recyclable materials for all its products by 2030. This includes incorporating PCR plastic in all hardware products and adhering to an eco-friendly product design.
For more information on the partnership and the new ecolabel, please see here.
Panerai and Razer make waves as they unite to save the oceans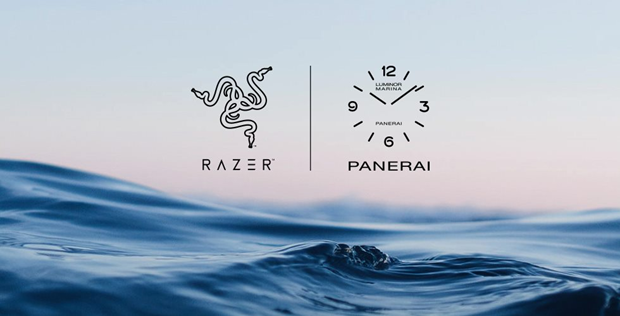 Razer and luxury watch manufacturer, Panerai, have come together under a shared commitment to advancing ocean preservation, and rallied RazerCon viewers to Make Time for our Ocean. As part of this year long campaign, Razer and Panerai have committed to enhancing ocean literacy, and will be supporting a cause together that will be revealed in March 2022. The keynote came to a crescendo when it was also announced that a limited-edition, co-branded time piece made from sustainable material will be hitting the market in 2022.
Making a special appearance during the keynote was Panerai's CEO Jean-Marc Pontroue who was joined by the brand's sustainability ambassadors, Mike Horn, Jeremy Jauncey, and Li Yifeng, to inspire and empower viewers to protect the oceans. The topic of ocean literacy was further expanded upon in a dedicated workshop led by Francesca Santoro, Programme Specialist, IOC UNESCO Regional Bureau for Science and Culture. During the workshop, viewers learned about the importance of the oceans, the current environmental threats, and what they can do to protect them.
For more information and to stay up to date on the collaboration, please see here.
Sneki Snek continues to rally the community, inching us closer to the 1M trees saved milestone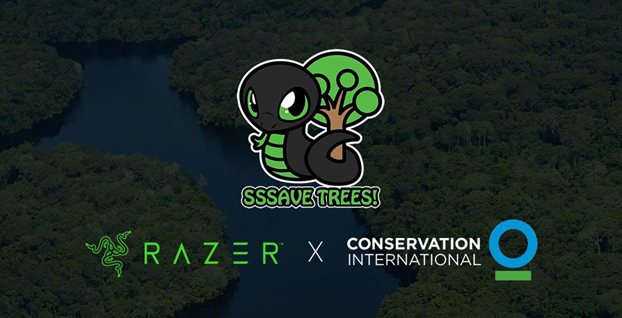 Last year at RazerCon 2020, Razer introduced Sneki Snek as its sustainability mascot, as well as a partnership with Conservation International (CI) to protect trees worldwide. As a part of this partnership, Razer called upon its fans to rally behind Sneki Snek and help him save 100,000 trees. To do so, Razer released the Sneki Snek eco-friendly plushie and for every plushie sold, ten trees were saved. Sneki Snek fans smashed that goal within a few weeks, in an incredible testimony to the power of the Razer community.
Razer has currently set its sights on saving 1 million trees and celebrates every 100,000 trees saved with a new Sneki Snek capsule collection. Recently, Razer celebrated 700,000 trees saved with Sneki Snek Fridge Magnets. Fans eagerly awaiting the upcoming Sneki Snek collections were ecstatic to experience the unveiling of the last three drops, which will be a fleece blanket at 800K, a keyboard keycap at 900K, and a hoodie at the 1M milestone.
A year after his introduction, Sneki Snek is now also starring in his own cartoon series teaching Razer fans about sustainability. Each episode in the series of six, will introduce a different environmental issue as well as empower viewers with ecofriendly habits that can be adopted.  Partnering with Razer to enhance environmental literacy is one of the world's largest asset managers, Franklin Templeton, who are sponsoring the first season of the show and are also contributing to Sneki Snek's cause to save trees.
To learn more about Razer's Sneki Snek campaign, please see here.
To watch Razer's Sneki Snek animated series, please see here.
#GoGreenWithRazer
Since Razer reinforced its commitment to environmental protection through its ten-year sustainability initiative #GoGreenwithRazer earlier this year, it has made great progress. This includes the launch of the Razer Green Fund, setting aside a USD50 million war chest to support environmental start-ups. Through zVentures, Razer's investment arm, the Razer Green Fund has already seeded into BAMBOOLOO, one of the world's first single-use plastic-free, bamboo toilet paper and home care brands. Razer also announced their partnership with marine waste cleaning enterprise, ClearBot to protect and clean the oceans. Leveraging Razer's extensive knowledge and manufacturing know-how, ClearBot was able to evolve the robot design into a smarter, and more efficient and scalable product.
The announcements made at RazerCon 2021 further expand upon #GoGreenWithRazer and reinforce Razer's collaborative approach to sustainability. As the company continues to grow, it will persist in its efforts to champion green causes while providing its fans opportunities to do so as well.
For more information on Razer's #GoGreenWithRazer initiative, please see here.
MEDIA ASSETS
Please find the press kit here.
ABOUT RAZER
Razer™ is the world's leading lifestyle brand for gamers.
The triple-headed snake trademark of Razer is one of the most recognized logos in the global gaming and esports communities. With a fan base that spans every continent, the company has designed and built the world's largest gamer-focused ecosystem of hardware, software and services.
Razer's award-winning hardware includes high-performance gaming peripherals and Blade gaming laptops.
Razer's software platform, with over 150 million users, includes Razer Synapse (an Internet of Things platform), Razer Chroma RGB (a proprietary RGB lighting technology system supporting thousands of devices and hundreds of games/apps), and Razer Cortex (a game optimizer and launcher).
Razer also offers payment services for gamers, youth, millennials and Gen Z. Razer Gold is one of the world's largest game payment services, and Razer Fintech provides fintech services in emerging markets.
Founded in 2005, Razer is headquartered in Irvine (California) with regional headquarters in Hamburg, Shanghai and Singapore. Razer has 18 offices worldwide and is recognized as the leading brand for gamers in the US, Europe and China. Razer is listed on the Hong Kong Stock Exchange (Stock Code: 1337).