IRVINE, Calif. – Razer, the world's leading lifestyle brand for gamers (Hong Kong Stock Code: 1337), today unveiled the Razer Kunai, Razer Hanbo, Razer Katana, and Razer PWM Fan Controller, a new portfolio of high-performance PC components engineered for enthusiasts to build the ultimate gaming desktop. The new components will include cutting edge hydraulic case fans, all-in-one liquid coolers, a variety of industry leading platinum rated power supplies and controllers for maximum performance and customization.
The new components have been designed to meet the highest reliability standards, while also incorporating simple plug-and-play software that allows easy access to PC thermal information. Additionally, these high-performance products are enabled within Razer Synapse, and are designed with addressable RGB (aRGB) lighting to support an enhanced immersive gaming experience.
"Today, we continue our expansion of the Razer ecosystem into high-performance PC components, and bring Razer excellence into a brand-new category," says Min-Liang Tan, Co-founder and CEO of Razer. "The products we launched today are just the beginning of the many top-of-the-line PC components that we will be bringing to market in the near future. 'For Gamers. By Gamers' is at the core of everything we do, and these new components deliver upon that promise with impeccable build quality for top notch desktop gaming performance."
Engineered for Enthusiasts
The introduction of these new PC components marks another milestone for Razer's expansion into more areas within the desktop gaming space. Each product has been engineered with the PC-enthusiast in mind, and carefully integrated into all Razer software to ensure an immersive, easy-to-use experience for end users.
The Razer Kunai are high-performance PC case fans available with the industry's latest hydraulic bearing technology. These cutting-edge fans are designed for maximum airflow performance and are optimized to efficiently cool the PC while offering quieter acoustics. Available in 120-millimeter and 140-millimeter sizes, the fans feature LEDs with a large array of aRGB lighting capabilities to fit the form and style of any gaming PC.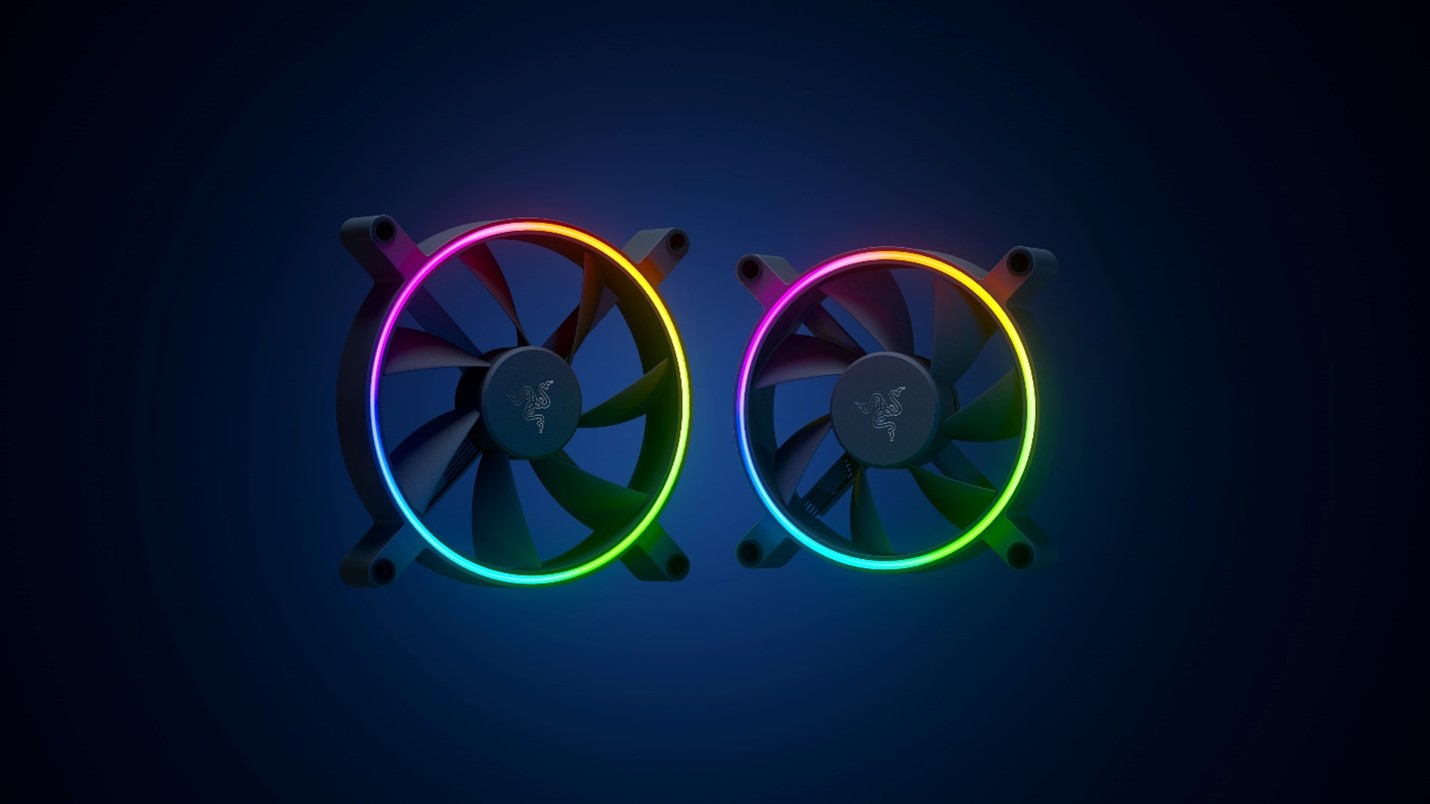 The Razer Hanbo are All-In-One (AIO) liquid coolers available in an addressable RGB pump cap.  Born from a technology partnership between Razer and Asetek, the cutting-edge computing cooling solutions provide maximum thermal cooling performance of CPUs and are available in 240-millimeter and 360-millimeter radiator sizes. With an optimized pump intake design for silent operation and improved reliability, the liquid cooler delivers reliable gaming performance while including customizable and addressable RGB lighting. Moving forward, Razer and Asetek will continue to collaborate on all-new AIO cooling technology.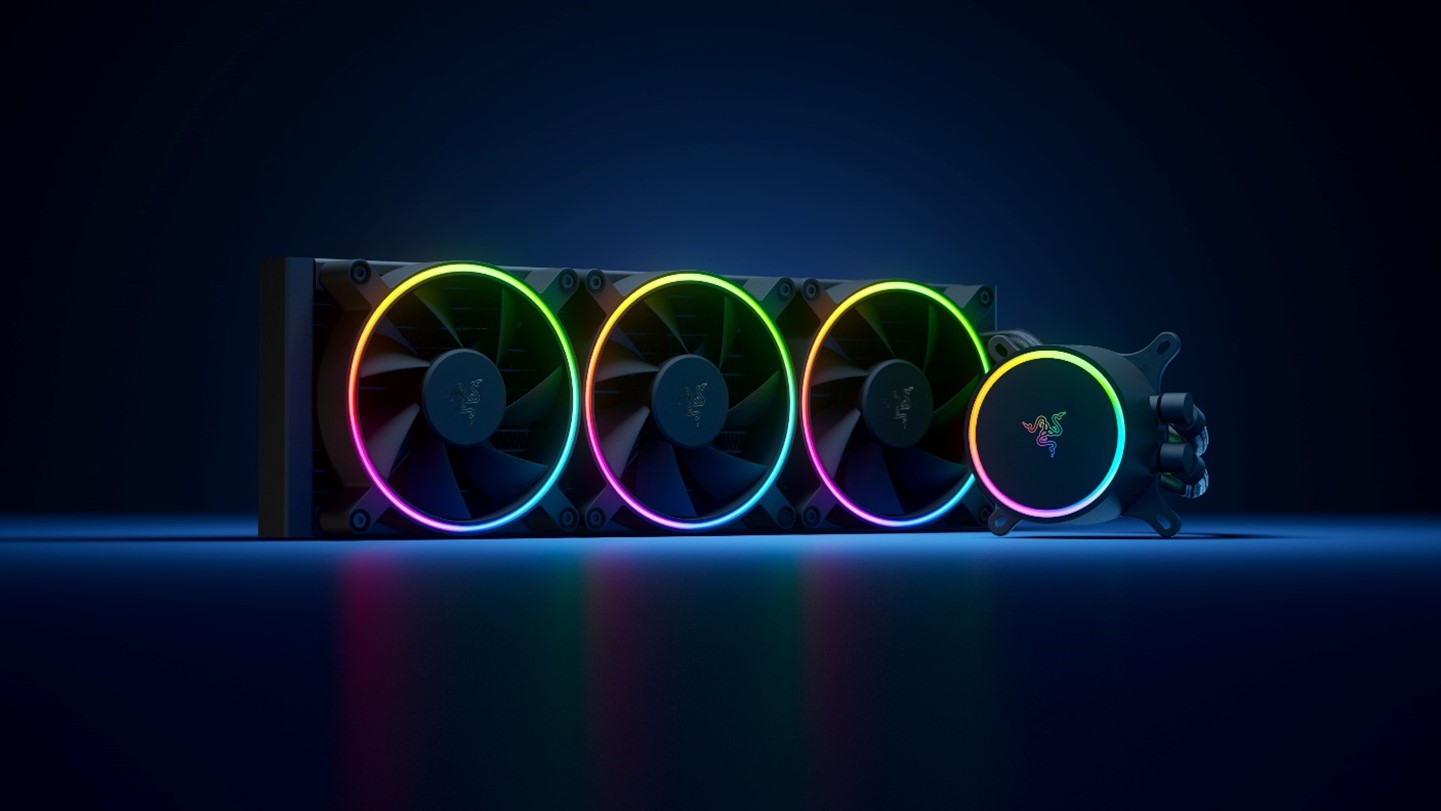 The Razer Katana are Platinum rated ATX power supplies that deliver the power needed with the performance, reliability, and CPU/GPU support gamers desire. These fully modular power supplies feature premium electrical components for ultra-efficient power delivery, capable of providing clean and consistent power for gaming PCs. Available in a variety of wattages from 750 to 1,200 watts in a Platinum rating, and an exclusive 1,600-watt Titanium rated power supply, the full line includes a zero RPM aRGB fan and full Razer Chroma compatibility.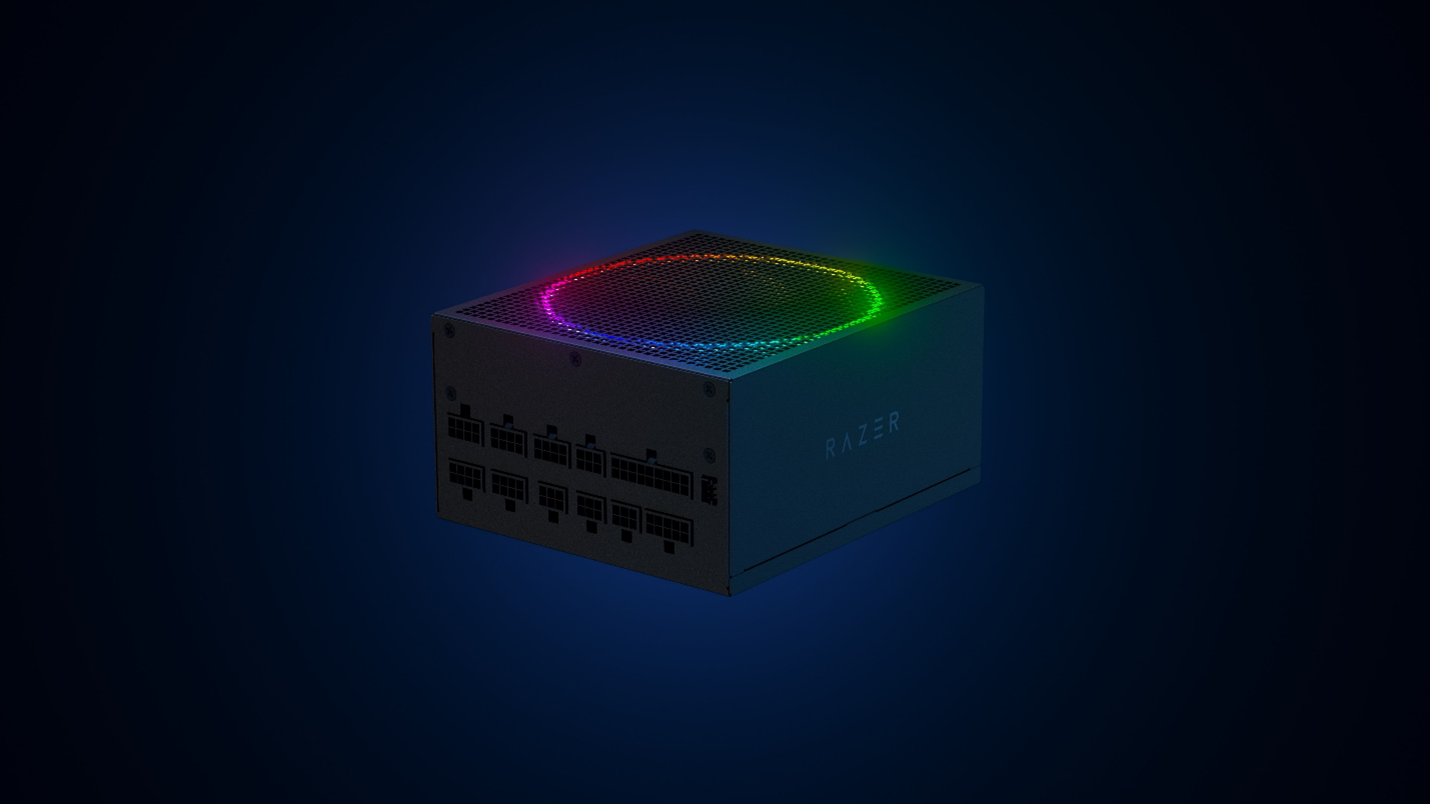 In addition to these new industry leading solutions, Razer will also launch a new Pulse Width Modulator (PWM) Fan Controller designed to support up to eight Razer Kunai fans. The Razer PWM Fan Controller integrates with Razer Synapse software for customizable fan curve control to help improve the airflow and thermal performance of any gaming PC.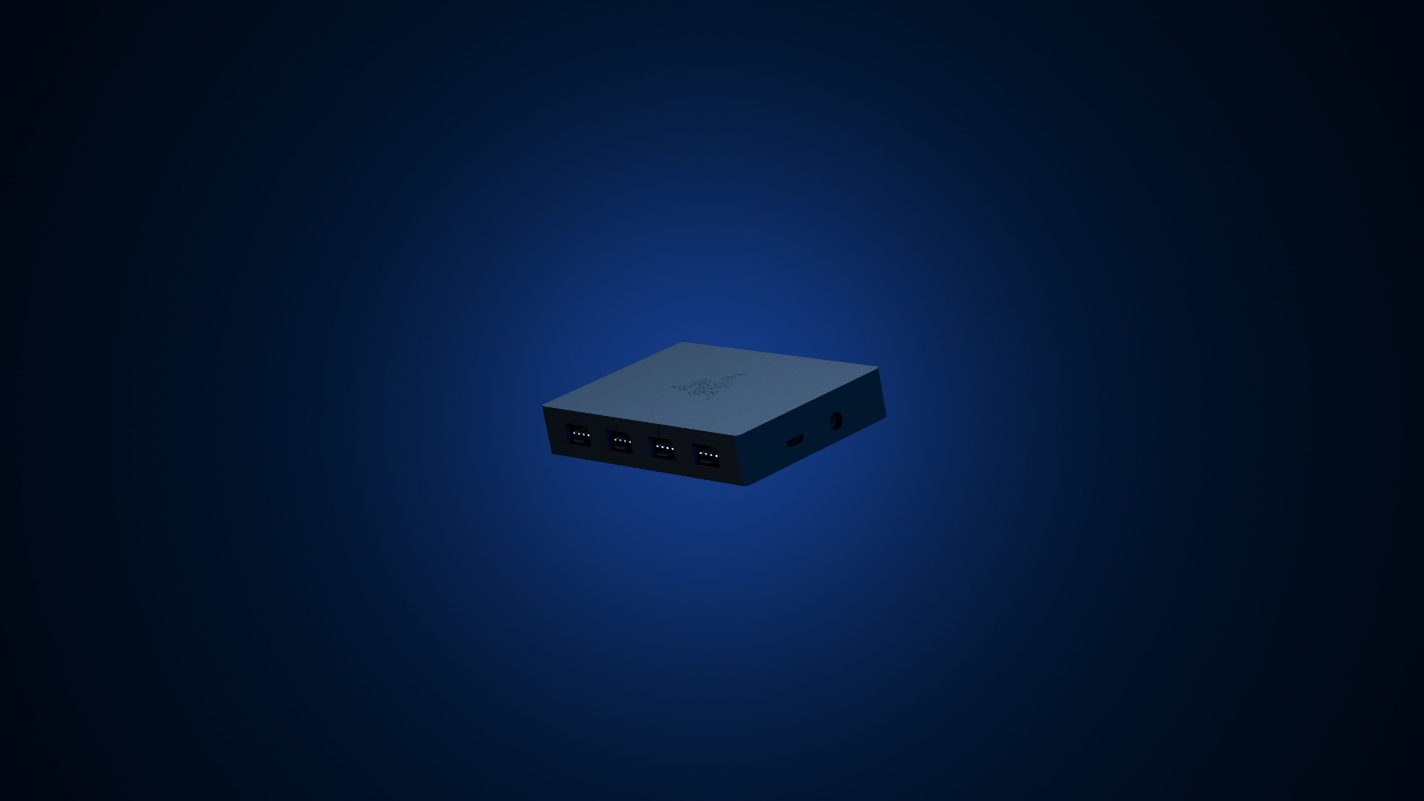 Razer will begin shipping the new component product lines in the United States this month, with a rollout to the rest of the world beginning later this year.
Leading the High-Performance PC Components Industry
Razer has built a new team to lead this major initiative, beginning with the addition of Richard Hashim as VP of Growth in the Razer Systems Business Unit. Richard Hashim is one of the most experienced senior executives in the high-performance computing industry. Over his career, Hashim has launched many PC component product lines for enthusiasts, DIYers and gamers around the world.
"Razer has a tremendous reputation for designing the world's best gaming laptops and peripherals, and the Razer Synapse and Chroma software platforms are among the most sophisticated and widely used applications with gamers today," says Richard Hashim. "Today, Razer begins bringing truly innovative, game changing technology to the high-performance computing industry. All of our new cutting-edge products will also be designed to seamlessly work with Razer software and truly enhance the immersive gaming experience for the Razer consumer – so stay tuned for more exciting announcements coming soon."
For more information on Razer's new line of high-performance PC components, please see here.
Watch the product trailer here.
MEDIA ASSETS
Please find the press kit here.
PRICE & AVAILABILITY
Razer Kunai
Starting at: $44.99 USD / €49.99 MSRP
Razer.com: October 21, 2021
Authorized resellers: October 21, 2021
Razer PWM PC Fan Controller
$49.99 USD / €54.99 MSRP
Razer.com: October 21, 2021
Authorized resellers: October 21, 2021
Razer Hanbo
Razer.com: November, 2021
Authorized resellers: November, 2021
Razer Katana
Razer.com: Beginning of 2022
Authorized resellers: Beginning of 2022
ABOUT RAZER
Razer™ is the world's leading lifestyle brand for gamers.
The triple-headed snake trademark of Razer is one of the most recognized logos in the global gaming and esports communities. With a fan base that spans every continent, the company has designed and built the world's largest gamer-focused ecosystem of hardware, software and services.
Razer's award-winning hardware includes high-performance gaming peripherals and Blade gaming laptops.
Razer's software platform, with over 150 million users, includes Razer Synapse (an Internet of Things platform), Razer Chroma RGB (a proprietary RGB lighting technology system supporting thousands of devices and hundreds of games/apps), and Razer Cortex (a game optimizer and launcher).
Razer also offers payment services for gamers, youth, millennials and Gen Z. Razer Gold is one of the world's largest game payment services, and Razer Fintech provides fintech services in emerging markets.
Founded in 2005, Razer is headquartered in Irvine (California) with regional headquarters in Hamburg, Shanghai and Singapore. Razer has 18 offices worldwide and is recognized as the leading brand for gamers in the USA, Europe and China. Razer is listed on the Hong Kong Stock Exchange (Stock Code: 1337).