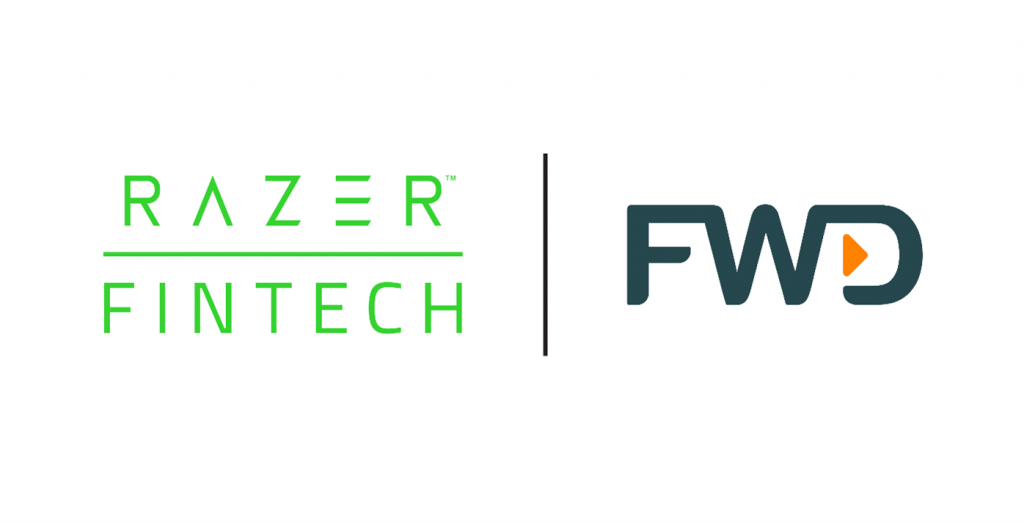 For immediate release on October 27 2020, 10am SGT:
SINGAPORE – Razer Fintech is deepening their collaboration with FWD Singapore (FWD), the leading digital insurance provider in the region, by providing insurance coverage to its users in Singapore as part of the recently launched Razer Card – a Visa prepaid card solution unveiled recently by Razer Fintech and Visa.  FWD will offer $100,000 complimentary term life insurance coverage to each of the first 1,337 users who qualify to be Razer Premium Card holders.
Razer Fintech and FWD have been actively collaborating to serve the needs of the youth and millennials locally. This collaboration on the Razer Card reflects the synergy between both parties and is an addition to the existing products from FWD (e.g. Covid-19 insurance plan) that have been made available via the Razer Pay app. In the coming months, other relevant insurance products such as cancer, critical illness and term life insurance will also be added to the platform.
"We are excited to collaborate with our strategic partner to address and plug this crucial gap in insurance coverage for this segment. We believe that it is imperative for the youth and millennials to be adequately insured, in order for them to have a secured head start to life. This is the first of many initiatives to come where we look to further expand our product offerings to better support the needs of the underserved youth and millennials segment," said Lee Li Meng, Chief Executive Officer, Razer Fintech.
"FWD is glad to work with like-minded partners like Razer Fintech to change the way people feel about insurance. To this end, we've continually invested in the right technology to make the end-to-end process of getting insured simple, seamless and stress-free for our customers in Singapore, many of whom are also millennials and young working adults. In this regard, we are glad to be able to ride on our customer-led approach to benefit more people," said FWD Singapore CEO Khor Kee Eng.
END
ABOUT RAZER FINTECH
Backed by the leading global lifestyle brand for gamers synonymous with the youth and millennials, Razer Fintech is the financial technology arm of Razer Inc (1337: Hong Kong). Established in April 2018, Razer Fintech has grown to become one of the largest O2O (offline to online) digital payment networks in emerging markets and has processed over billions of dollars in total payment value. Razer Fintech operates two verticals, Razer Merchant Services ("RMS") and Razer Pay.
Razer Merchant Services is a leading B2B (business-to-business) solution encompassing:
RMS Online: Card processing gateway supporting global scheme cards and over 110 payment methods, powering online payments for global blue-chip merchants in SEA.
RMS Offline: SEA's largest offline payment network of over 1 million physical acceptance points across SEA. RMS Offline also extends point-of-sale services (such as bill payments and telco reloads), cash-over-counter services (including Razer Pay top-ups and fulfilment of e-commerce purchases), distribution of third-party point-of-sale activation (POSA) cards, and merchant acquiring services for Razer Pay and other third-party e-wallets.
Razer Pay is a B2C (business-to-consumer) solution comprising an all-encompassing e-wallet focused on offering a plethora of compelling use cases targeted at the youths, millennials.
About FWD
FWD Group spans Hong Kong & Macau, Thailand, Indonesia, the Philippines, Singapore, Vietnam, Japan and Malaysia, offering life and medical insurance, general insurance, employee benefits, Shariah and Family Takaful products across a number of its markets.
FWD is focused on creating fresh customer experiences, with easy-to-understand products, supported by digital technology. Through this customer-led approach, FWD aims to become a leading pan-Asian insurer that changes the way people feel about insurance.
Established in Asia in 2013, FWD started operations in Singapore in 2016 and is the insurance business of investment group, Pacific Century Group. For more information please visit www.fwd.com.sg
PRESS CONTACTS:
Razer Fintech
Joachim Leong
Asia PR Werkz
[email protected]
Bijal Doshi
Asia PR Werkz
[email protected]  
Alyssa-Jane Tan
Razer Fintech
[email protected]  
FWD
Lin Wenjian
FWD Singapore
[email protected]