Irvine, California – Razer™, the leading global lifestyle brand for gamers, today announced its' collaboration with Helix eSports to be the exclusive peripherals partner inside their North American gaming centers. Helix eSports offers world class gaming and virtual reality experiences at their state-of-the-art esports centers throughout the United States.
With expert level staff, modern design and high-end gaming equipment, which now includes the top of line Razer equipment, Helix eSports delivers a professional esports experience for all gamers. The partnership will officially roll out to gaming centers on May 23, 2020 in line with the opening of Helix eSport's Patriot Place location, next to Gillette Stadium.
"At Razer, we look for every opportunity to bring communities together to play and compete with one another on our best-in-class hardware" says Seeson Mahathavorn, Senior Global Esports Marketing Manager at Razer. "We are excited to work with Helix eSports to help create the most robust gaming centers in the world and bring players together in new ways under the banner of competition."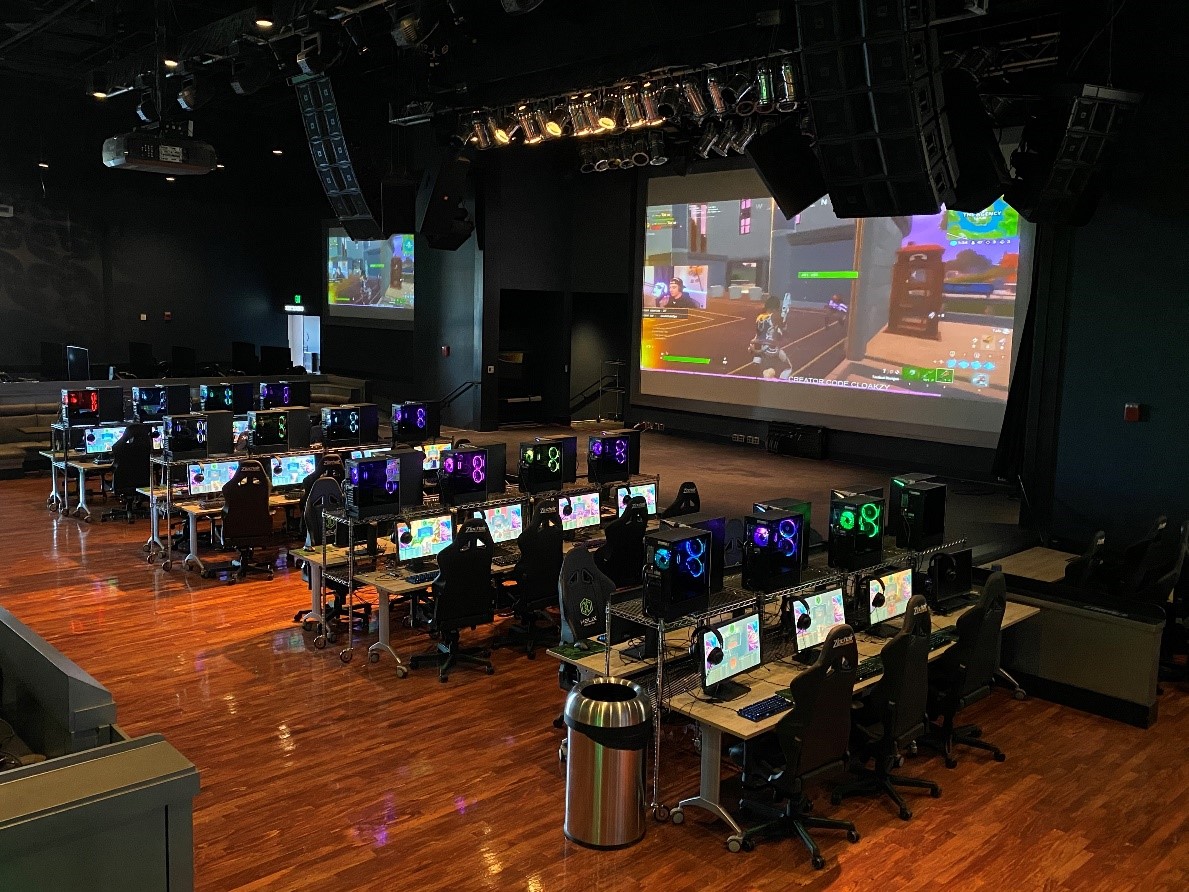 In addition to the exclusive peripheral sponsorship, Razer will support tournaments to be held by Helix eSports. The tournaments will take place across all Helix locations and is another opportunity for gamers to participate, compete and win. The first tournament of the series to be supported by Razer and Helix eSports is the Wounded Warrior Project Stream to Serve: COD Tournament II to be held on Armed Forces Day, Saturday, May 16. The live stream for the tournament will be hosted on both the Helix eSports and Wounded Warrior Project's Twitch channels. Details for future tournaments will be provided at a later date by Helix eSports.
"Our mission at Helix eSports is to create an exceptional esports experience for all players by providing best in class gaming centers that create social hubs and level the playing field for competition," said Murphy Vandervelde, CEO of Helix eSports. "We believe we can create the best possible guest experience by offering all Helix customers our uniform, high-end gaming equipment, and Razer is a critical differentiator in elevating our offerings over the competition.".
For more information on Helix eSports, please visit Helixesports.com.
To watch the live stream of the Wounded Warrior Project Stream to Serve: COD Tournament II, please visit https://www.twitch.tv/helixesportsnj
ABOUT RAZER
Razer™ is the world's leading lifestyle brand for gamers.
The triple-headed snake trademark of Razer is one of the most recognized logos in the global gaming and esports communities. With a fan base that spans every continent, the company has designed and built the world's largest gamer-focused ecosystem of hardware, software and services.
Razer's award-winning hardware includes high-performance gaming peripherals and Blade gaming laptops.
Razer's software platform, with over 80 million users, includes Razer Synapse (an Internet of Things platform), Razer Chroma (a proprietary RGB lighting technology system), and Razer Cortex (a game optimizer and launcher).
In services, Razer Gold is one of the world's largest virtual credit services for gamers, and Razer Fintech is one of the largest offline-to-online digital payment networks in SE Asia.
Founded in 2005 and dual-headquartered in Irvine and Singapore, Razer has 16 offices worldwide and is recognized as the leading brand for gamers in the USA, Europe and China. Razer is listed on the Hong Kong Stock Exchange (Stock Code: 1337).
ABOUT HELIX ESPORTS
Helix eSports offers world class gaming and virtual reality experiences at state-of-the-art eSports centers throughout the United States. In reimagining the concept of a traditional LAN center or internet café, Helix eSports delivers a professional eSports experience to everyone. With modern design, high-end gaming equipment, dedicated fiber internet and friendly, expert level staff, Helix creates an inclusive environment for gamers of all ages and abilities. Helix eSports fosters and builds the local eSports community at every level – from youth to high school, to college, and beyond. Whether gamers choose to play, practice and socialize with friends or compete at the highest level, Helix eSports is the premier destination for gamers.
Helix eSports owns and operates three eSports centers in the United States today, including the largest center in the USA in North Bergen, NJ and Helix eSports Patriot Place located at Gillette Stadium with the Boston Uprising. Follow Helix eSports globally @helixesportsusa or at Patriot Place @helixesportsfx.