Singapore – Esports is booming amidst the COVID-19 crisis, with viewership numbers on a steady rise, and things are about to get even more exciting: Razer™, the leading global lifestyle brand for gamers, today announced the inaugural Razer Southeast Asian Invitational 2020.
After the successful debut of esports in the 30th SEA Games in 2019, Razer is launching SEA Invitational 2020, a first of its kind tournament to prepare the region's athletes and federations for esports' inclusion in the 31st SEA Games in Vietnam next year. Following a new and unique online tournament format, SEA Invitational will kick off on June 22, 2020, and culminate in the grand finals on July 3-5, 2020.
Three games will be featured at SEA Invitational: PlayerUnknown's Battlegrounds Mobile (PUBG Mobile), Defense of the Ancients 2 (Dota 2) and Mobile Legends: Bang Bang (MLBB). Esports fans can look forward to some hotly contested matches by some of the best players across the region. PUBG Mobile, an extensively played battle royale game, is expected to see some top tier action as the teams battle it out to be the best in the region. Meanwhile Dota 2 and MLBB are set to deliver some nail-biting matches, as the Philippines bagged gold at last year's SEA games, edging out Thailand and Indonesia respectively, in two explosive finales.
To support and cheer for their national teams as they face off against each other in the SEA Invitational, viewers can tune into Team Razer's social channels on YouTube, Facebook and Twitch for the live streams. More information will be announced closer to date.
SEA Invitational is held in partnership with Tier One Entertainment, one of the foremost gaming and esports talent agencies in Southeast Asia. They will be in charge of talent promotions and the overall broadcast for the tournament.
"We are excited to partner with a company such as Razer to create a platform for talents to shine," said Tryke Gutierrez, CEO of Tier One Entertainment "As a premiere talent agency in Southeast Asia, we want to lead initiatives like the SEA Invitational to help develop talents to become Truly Top Tier."
SEA Invitational is also supported by the various esports federations within Southeast Asia. The 10 countries involved are Brunei, Cambodia, Indonesia, Laos, Malaysia, Myanmar, the Philippines, Singapore, Thailand and Vietnam.
To ensure a high level of competition, the SEA Invitational is only open to qualifying athletes who would need to sign up with their respective esports federations. Federations will select participating athletes via various qualifiers from May to June 2020. Schedules for the qualifiers will be updated on the official SEA Invitational website www.razer.com/sea-invitational.
Establishing an Esports Committee to build the future of SEA esports together
As the Official Esports Partner for SEA Games 2019, Razer forged strong partnerships with the Southeast Asian esports federation heads that contributed to the event's success, which was held in the Philippines in December 2019, with nine nations competing for Gold in six game titles. As such, that same esports organizing committee for SEA Games will be part of SEA Invitational, building the regional esports scene together with the rest of the SEA countries and Razer.
To make sure that every federation's voice is heard in terms of gameplay, rules and regulations, Razer will establish a committee to provide structure and formalization for SEA Invitational. The 10 countries involved will each be invited to nominate a representative to join the committee.
"One of the lessons gleaned from SEA Games last year was that it is very important to consider feedback from all the federations, getting everyone to align on tournament structures and rules," said Joebert Yu, Competition Manager for the 30th SEA Games esports events. "Razer is on the right track, establishing a planning committee with the SEA esports federations will set the groundwork in preparing for a solid SEA Games next year."
"The SEA Games 2019 was a new adventure for all of us in the region, with Razer and the federations working in tandem to bring the dreams of many budding esports athletes to life," said David Tse, Global Esports Director at Razer. "We hope to extend this dream to many more talented individuals within the region through the SEA Invitational, and hope the athletes can utilize this as preparation to hone their talents and acclimatize to a structure and format similar to SEA Games."
Razer: The Leader in Esports
Razer is one of the world's leading esports brands and has been on a decade-long mission to have esports recognized as a legitimate sport. This came to fruition at the 30th SEA Games when Razer led the initiative to include esports in the official events line-up.
To continue and accelerate esports' steady growth, Razer pledges to continue its positive working relationship with the SEA esports federations in developing a structure for esports, elevating it to new heights within the region. This includes:
Creating a regional competition platform for the national esports athletes to scrim and gain experience as part of their continuous development
Facilitating a regional community of the esports federations in collaborative ways to align and improve on the competition structure and tournament operation areas
Bringing in Razer's international experience and resources to enhance the capability of the esports federations and the readiness of the national teams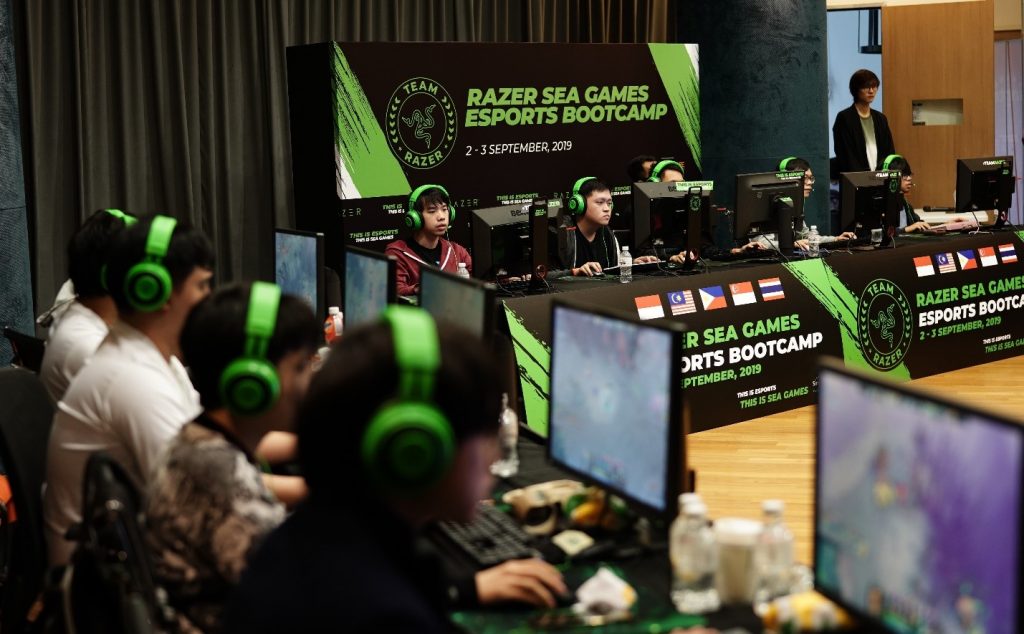 For more information on SEA Invitational 2020, please visit www.razer.com/sea-invitational or Team Razer's Facebook page.
For more information on Tier One Entertainment, please visit https://tier.one/.
MEDIA ASSETS
Download images here.
ABOUT RAZER
Razer™ is the world's leading lifestyle brand for gamers.
The triple-headed snake trademark of Razer is one of the most recognized logos in the global gaming and esports communities. With a fan base that spans every continent, the company has designed and built the world's largest gamer-focused ecosystem of hardware, software and services.
Razer's award-winning hardware includes high-performance gaming peripherals and Blade gaming laptops.
Razer's software platform, with over 80 million users, includes Razer Synapse (an Internet of Things platform), Razer Chroma (a proprietary RGB lighting technology system), and Razer Cortex (a game optimizer and launcher).
In services, Razer Gold is one of the world's largest virtual credit services for gamers, and Razer Fintech is one of the largest offline-to-online digital payment networks in SE Asia.
Founded in 2005 and dual-headquartered in Irvine and Singapore, Razer has 16 offices worldwide and is recognized as the leading brand for gamers in the USA, Europe and China. Razer is listed on the Hong Kong Stock Exchange (Stock Code: 1337).