TOKYO, JAPAN – Razer™, the leading global lifestyle brand for gamers, today announced a partnership with top Japanese Street Fighter esports athlete, Keita Ai. Better known as Fuudo, he joins Xian, Problem X (Mousesports), NYChrisG and Ricki Ortiz (Evil Geniuses) to represent Team Razer in the global Street Fighter scene.
Fuudo entered the fighting game scene in 2005 playing Virtua Fighter 4. He has since led an illustrious career, conquering various fighting game tournaments such as World Cyber Games, Togeki – Super Battle Opera and Evolution Championship Series.
Most recently, he won the SEA Major 2019 Open Premier title and the 3rd place in the Asia Regional Final, held on October 12-13 in Singapore. He is now 4th in the Capcom Pro Tour 2019 standings and will compete in the December grand finals under the Team Razer banner.
As an EVO Champion, Fuudo is known for being a master of spacing and stage control, with sturdy fundamentals and near perfect execution. He has also been touted as the world's best R. Mika player in Street Fighter V.
Fuudo was already part of the Team Razer family in 2012. He was critically involved in the design process of the Razer Atrox Arcade Stick for Xbox 360 and Team Razer is proud to welcome him back into the fold. Today, Razer works with 18 professional esports teams covering over 25 countries. Together, the athletes are known as Team Razer and compete in all major esports games.
"Team Razer is known for its line-up of incredible players, especially in the fighting game community," said Keita 'Fuudo' Ai. "I feel deeply honored to return to such a prestigious team. It is an exciting time for the fighting game community, especially with the upcoming Intel World Open that will take place in Tokyo ahead of the 2020 Olympic Games."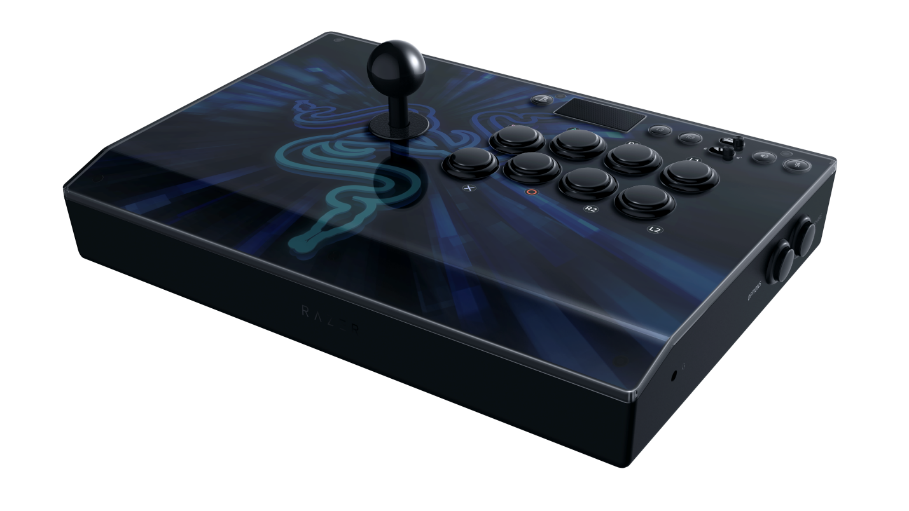 Razer Panthera Evo is the newest addition to the Razer family of arcade sticks in support of the Fighting Game Community
As part of Razer's commitment to the Fighting Game Community, the Razer Panthera Evo was launched last year – an evolution of the best-selling Razer Panthera arcade stick. The improved stick was rigorously tested and tuned for competitive use by some of the world's best esports athletes and community minds, including Team Razer's Xian Ho Kun and Mark "Markman" Julio.
"Team Razer is proud to be an integrated part of the Fighting Game Community," said David Tse, Global Esports Director at Razer. "We're excited to welcome Fuudo back to our ranks as we further strengthen our Street Fighter roster."
Street Fighter is a fighting video game franchise developed and published by Capcom. It is one of the top four console esports games with over 1.3 million hours viewed on Twitch last year.
MEDIA ASSETS
Download images here
ABOUT RAZER
Razer™ is the world's leading lifestyle brand for gamers.
The triple-headed snake trademark of Razer is one of the most recognized logos in the global gaming and esports communities. With a fan base that spans every continent, the company has designed and built the world's largest gamer-focused ecosystem of hardware, software and services.
Razer's award-winning hardware includes high-performance gaming peripherals and Blade gaming laptops.
Razer's software platform, with over 70 million users, includes Razer Synapse (an Internet of Things platform), Razer Chroma (a proprietary RGB lighting technology system), and Razer Cortex (a game optimizer and launcher).
In services, Razer Gold is one of the world's largest virtual credit services for gamers, and Razer Fintech is one of the largest online-to-offline digital payment networks in SE Asia.
Founded in 2005 and dual-headquartered in San Francisco and Singapore, Razer has 18 offices worldwide and is recognized as the leading brand for gamers in the USA, Europe and China. Razer is listed on the Hong Kong Stock Exchange (Stock Code: 1337).