SAN FRANCISCO, USA – Razer™, the leading global lifestyle brand for gamers, today announced the Razer Hammerhead True Wireless earbuds, using customized Bluetooth 5.0 that delivers ultra-low latency, high quality audio and extended battery life.
Lag-free wireless sound
The Razer Hammerhead True Wireless earbuds are designed for immersive audio for games, movies and music, without the annoying lag, stutter and desynching that plagues other Bluetooth devices. Using a customized ultra-low latency Bluetooth 5.0 connection, the Razer Hammerhead True Wireless delivers crisp, clear audio with a Gaming Mode reducing latency to just 60ms.
"The Razer Hammerhead True Wireless earbuds are the perfect wireless audio solution for mobile users," says Alvin Cheung, Senior Vice President of Razer's peripherals business unit. "Users will have rich, immersive lag-free sound for their movies, music and gaming, without wires to get tangled or snagged as they go."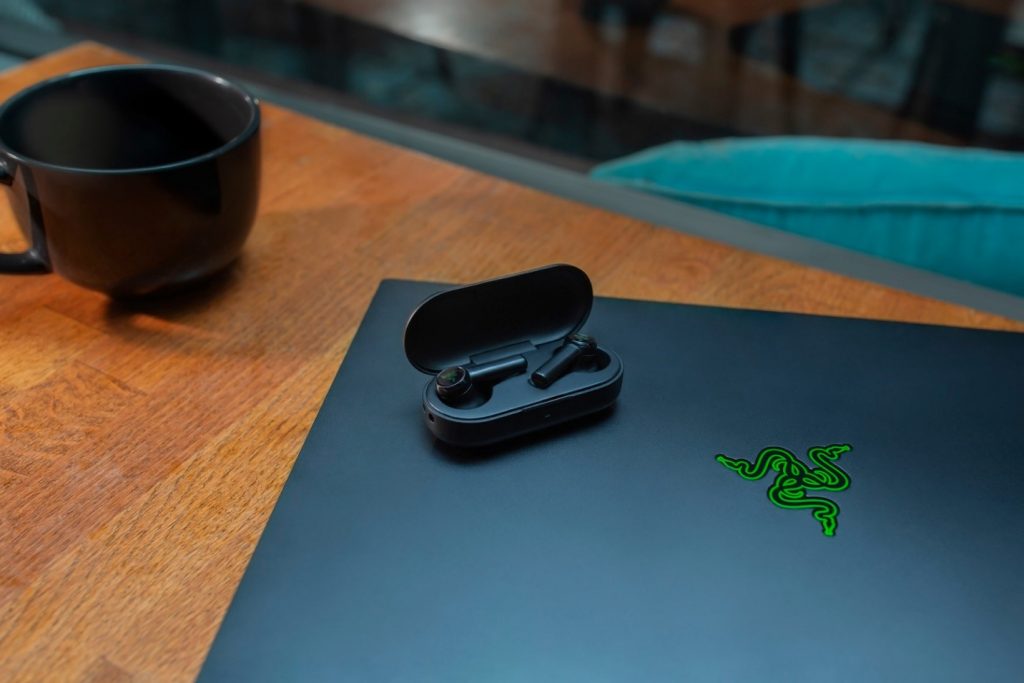 With a 13mm driver and a 20-20kHz frequency response, the Razer Hammerhead True Wireless delivers a broad soundscape with beefy bass through to top-end clarity to get the maximum out of music, films and games. With the ultra-low latency Gaming Mode enabled, the users' sound and video will stay perfectly synched for a completely immersive experience.
Full comfort, full control
The Hammerhead True Wireless earbuds have a 3-hour battery life, with up to 4 charges from the included battery/carry case, for 15 hours in total. Charged via USB-C, the carry case is perfect for storing the Hammerhead True Wireless and will automatically charge the earbuds when not in use.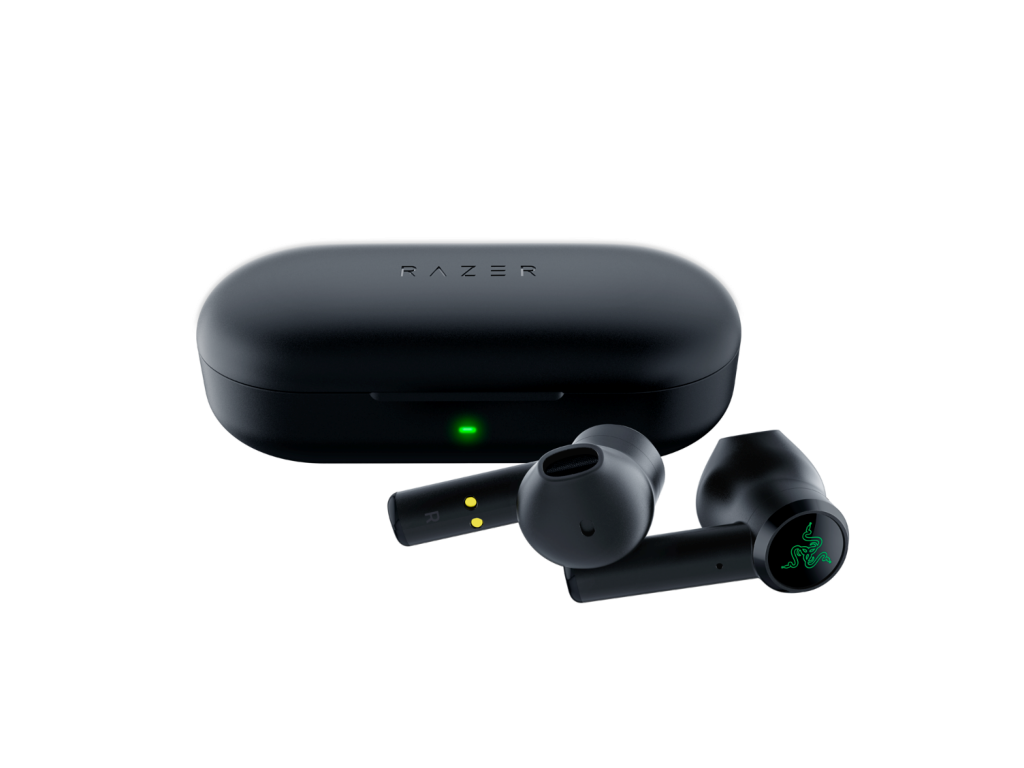 An easy-to-use mobile app allows users to pair and customize the Hammerhead True Wireless earbud, change the voice prompt language or learn to use the touch gestures. Once paired, the Hammerhead True Wireless will automatically connect to the paired device each time they are taken from the case, giving simple no-fuss ease of use. Featuring Bluetooth 5.0 auto pairing, touch controls and voice assistant compatibility, the Hammerhead True Wireless earbuds are also IPX4 rated for sweat/splash protection.
For more information on the Hammerhead True Wireless, check here.
ABOUT THE RAZER HAMMERHEAD TRUE WIRELESS
Headphones
Frequency response: 20 Hz – 20kHz
Impedance: 32 ± 15% Ω
Sensitivity: 91 ± 3 dB @ 1 kHz
Max input power: 8mW
Drivers: 13 mm
Approximate weight: 45.0 g
Microphone
Frequency response: 300 Hz – 5 kHz
Signal-to-noise ratio: ≥ 55 dB
Sensitivity (@1 kHz): -42 ± 3 dB
Pickup pattern: Omnidirectional
Touch controls
Music Controls: Play, pause, skip, previous
Call Controls: Answer, reject, switch, end
General: Pair, power, activate smartphonevirtual assistant
Battery
Battery type: 275mAh rechargeable Li-Po battery Rated Capacity
Battery life: Up to 16 hours (with included charging case)*
Charge time: Up to 1.5 hours
* May vary dependent on usage
Range
Bluetooth wireless range: Up to 10m / 30 ft
Compatibility
Devices with Bluetooth audio capability
Smartphone application available for Android and iOS devices
PRICE & AVAILABILITY
$99.99 USD / €119.99 MSRP
Razer.com – October 29, 2019
For more information, please see here.
PRODUCT ASSETS
Please find the Hammerhead True Wireless press kit here.
ABOUT RAZER
Razer™ is the world's leading lifestyle brand for gamers.
The triple-headed snake trademark of Razer is one of the most recognized logos in the global gaming and esports communities. With a fan base that spans every continent, the company has designed and built the world's largest gamer-focused ecosystem of hardware, software and services.
Razer's award-winning hardware includes high-performance gaming peripherals and Blade gaming laptops.
Razer's software platform, with over 70 million users, includes Razer Synapse (an Internet of Things platform), Razer Chroma (a proprietary RGB lighting technology system), and Razer Cortex (a game optimizer and launcher).
In services, Razer Gold is one of the world's largest virtual credit services for gamers, and Razer Fintech is one of the largest online-to-offline digital payment networks in SE Asia.
Founded in 2005 and dual-headquartered in San Francisco and Singapore, Razer has 18 offices worldwide and is recognized as the leading brand for gamers in the USA, Europe and China. Razer is listed on the Hong Kong Stock Exchange (Stock Code: 1337).