SAN FRANCISCO, USA – Razer™, the leading global lifestyle brand for gamers, today announced the Razer Junglecat, a dual-sided mobile gaming controller with dual configuration for both mobile and desktop play.
Competitive mobile games demand precision touch control, meaning players have their hands covering the action as they try and maneuver in the game. With many battle royal, first person shooter or fighting games needing point-perfect aiming and timing, players are forced to use uncomfortable techniques just to see what's going on, whilst still trying to control their character.
Portable precision
The new Razer Junglecat solves this problem, keeping the screen clear and letting players see 100% of the game while responding to threats for the winning move. Featuring twin analog thumbsticks and bumper buttons on each side, the left side sports a 4-way d-pad whilst the right completes the combo with 4 extra action buttons.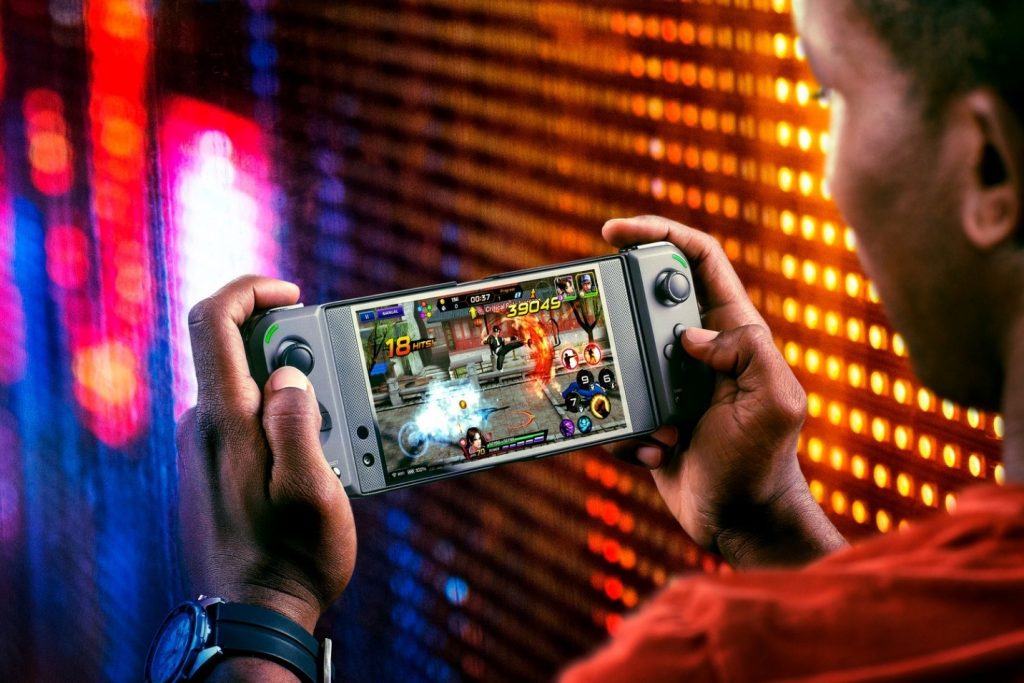 The Razer Junglecat can be used in two different modes: For mobile play, attach one or both controllers to the included smartphone case* and game on the move. Additionally, the controllers can be attached to the controller grip, and then used as a handheld controller with other Android smartphones or tablets. For desktop play, it can also be paired with compatible Windows PCs.
In either mode, the Razer Junglecat connects over low energy Bluetooth, with a low latency response, essential in the difference between delivering the clutch blow or suffering a knockout punch. And with over 100 hours of use on a single charge via USB-C, there's plenty of juice in a Junglecat to win on the long sessions.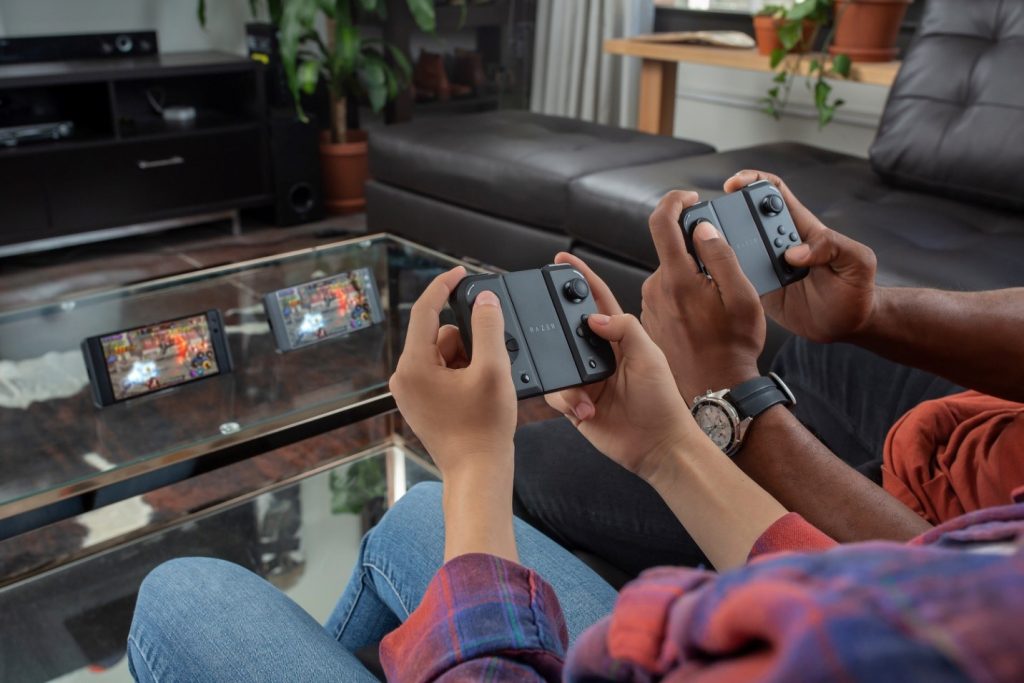 "Mobile gaming is hampered by players having to put their fingers on the screen to control the actions," says Alvin Cheung, Senior Vice President of Razer's peripherals business unit. "The Razer Junglecat improves the mobile gaming experience substantially with two feature-rich controllers, giving players an unobstructed view of the action and easy access to game features without interrupting play."
Customize your mobile gaming experience with the Razer Gamepad App
The Razer Gamepad App recognizes many of the most popular mobile games, all of which can be tuned to personal preference. The Gamepad App gives players access to a huge library of controller compatible games and allows them to tweak their settings for each game, as well as remap buttons and keys as needed. Thumbstick sensitivity can also be adjusted allowing for more precise aiming when the need arises – crucial for first person shooter games.
For more information on the Razer Junglecat, please check here.
ABOUT THE RAZER JUNGLECAT
Bluetooth Low Energy (BLE) connection (Android™ 7.0 Nougat or higher, Windows® 8.1 or higher)
100+ hour battery life
Dual-sided controller play
USB-C charging
Razer Gamepad app (Android™ 8.0 Oreo or higher)
* Included smartphone cases:
USA – Razer Phone 2, Samsung Galaxy Note 9, Samsung Galaxy S10+
Rest of the World – Razer Phone 2, Huawei P30 Pro, Samsung Galaxy S10+
PRICE & AVAILABILITY
$99.99 USD / 119.99€ MSRP
Razer.com – October 29, 2019
For more information, please see here.
PRODUCT ASSETS
Please find the Razer Junglecat press kit here.
ABOUT RAZER
Razer™ is the world's leading lifestyle brand for gamers.
The triple-headed snake trademark of Razer is one of the most recognized logos in the global gaming and esports communities. With a fan base that spans every continent, the company has designed and built the world's largest gamer-focused ecosystem of hardware, software and services.
Razer's award-winning hardware includes high-performance gaming peripherals and Blade gaming laptops.
Razer's software platform, with over 70 million users, includes Razer Synapse (an Internet of Things platform), Razer Chroma (a proprietary RGB lighting technology system), and Razer Cortex (a game optimizer and launcher).
In services, Razer Gold is one of the world's largest virtual credit services for gamers, and Razer Fintech is one of the largest online-to-offline digital payment networks in SE Asia.
Founded in 2005 and dual-headquartered in San Francisco and Singapore, Razer has 18 offices worldwide and is recognized as the leading brand for gamers in the USA, Europe and China. Razer is listed on the Hong Kong Stock Exchange (Stock Code: 1337).