WHAT:
The Razer Abyssus Essential, known as Razer Jugan in China, is now available worldwide.

The successor to the Razer Abyssus V2, the Razer Abyssus Essential is a no-frills mouse powered by Razer ChromaTM and is the first Razer mouse to feature a unique underglow lighting that reflects off the surface being used. The mouse also comes with a gaming-grade true 7200 DPI optical sensor and comfortable ambidextrous form factor.

For more information about the Razer Abyssus Essential, visit http://www.razer.com/gaming-mice/razer-abyssus-essential

WHY:
The Razer Abyssus Essential with its underglow lighting offers gamers a unique way to come on board the Razer Chroma ecosystem with over 16.8 million color options, lighting customizations, and interactive game effects.

Gamers can now complete their battle stations with the full range of entry-level Chroma peripherals comprising of the Razer Cynosa Chroma keyboard, Goliathus Chroma mouse mat, and the Abyssus Essential.

WHEN:
Razer.com – April 26, 2018
Worldwide – April 26, 2018
PRICE:
$49.99 USD/ €49.99 EUR

WHERE:
Razer Store – http://www.razer.com/gaming-mice/razer-abyssus-essential

IMAGES:
Press Images For digital screens (websites, mobile, social media)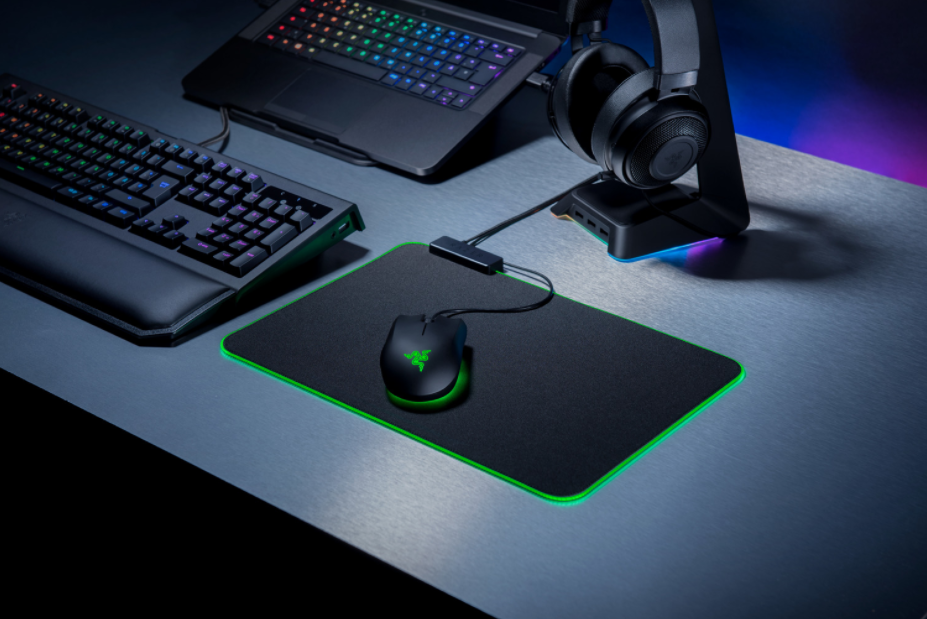 # # #
ABOUT RAZER:
RazerTM is the world's leading lifestyle brand for gamers.
The triple-headed snake trademark of Razer is one of the most recognized logos in the global gaming and esports communities. With a fan base that spans every continent, the company has designed and built the world's largest gamer-focused ecosystem of hardware, software and services.
Razer's award-winning hardware includes high-performance gaming peripherals, Blade gaming laptops and the acclaimed Razer Phone.
Razer's software platform, with over 40 million users, includes Razer Synapse (an Internet of Things platform), Razer Chroma (a proprietary RGB lighting technology system), and Razer Cortex (a game optimizer and launcher).
Razer services include Razer zGold, one of the world's largest virtual credit services for gamers, which allows gamers to purchase virtual goods and items from over 2,500 different games.
Founded in 2005 and dual-headquartered in San Francisco and Singapore, Razer has nine offices worldwide and is recognized as the leading brand for gamers in the USA, Europe and China. Razer is listed on the Hong Kong Stock Exchange (Stock Code: 1337).
Press Contacts:
Americas
Alain Mazer
[email protected]
Kevin Allen
[email protected]
Europe/Africa
Jan Horak
[email protected]
Asia Pacific
Raymond Lau
[email protected]
China
Leonard Le
[email protected]
Razer – For Gamers. By Gamers.™
# # #