Take customization and protection to the next level with Razer Skins, offering precision-cut designs, diverse patterns, and robust durability for a range of devices, all crafted in the USA 
IRVINE, Calif – Razer™, the leading global lifestyle brand for gamers, today announced the next step in device customization – Razer Skins. Offered in a range of designs and precision cuts for a factory-like fit, Razer Skins are easy to apply and safe to remove, making them the ultimate way for users to personalize and accessorize their devices. 
"Unleashing personal style and increasing the device's defense – that's the game-changing combination that Razer Skins bring to the table," said Travis Furst, Head of Laptop Division at Razer. " We're enabling gamers to put a unique stamp on their tech tools, all while giving their high-value gear the protection it deserves."   
Made with premium 3M™ vinyl materials, Razer Skins protect against scuffs and scratches and can withstand rigorous temperatures. Thorough testing ensures each skin offers a seamless fit and finish to maintain full device functionality. Designed and manufactured by Razer in the USA, Razer Skins feature a toolless design that can be applied effortlessly without a heat gun or blow dryer and are easily removed, leaving no residue or damage to the device surface.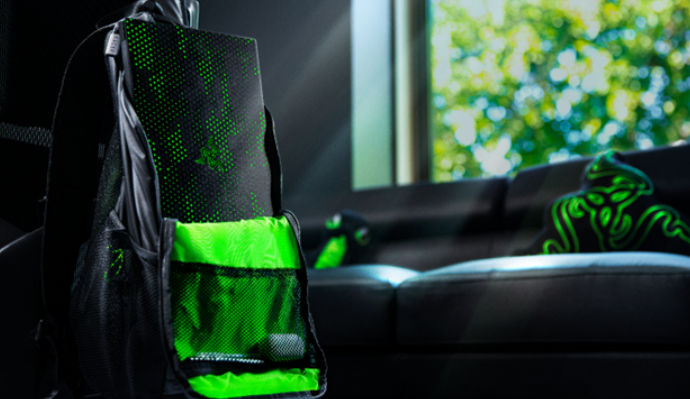 Razer Skins are currently available for an extensive range of Razer-made devices, including the Blade gaming laptops, Razer Edge, and the Razer Kishi line. Compatibility extends to popular devices such as the Valve Steam Deck, Sony PlayStation 5, Microsoft Xbox Series X|S consoles, and select Apple MacBooks. Nintendo Switch owners will soon have the opportunity to customize their consoles with Razer Skins, with more devices joining the lineup in the future.    
For more information on the Razer Skins collection, please visit Razer.com/skins. 
PRICE & AVAILABILITY 
Available in the US and Canada from June 22, 2023 at Razer.com, Razer Stores and at select retailers. Razer Skins will also be coming to select countries within Asia Pacific and Europe later this year. 
Razer Skins will be available for a variety of devices with pricing varying between devices: 
Laptops including Blades and MacBooks from $24.99 USD

 

Consoles including Steam Deck and Xbox from $34.99 USD 

 

Mobile including Kishi and Edge from $19.99 USD

 
PRODUCT ASSETS 
Download product assets here. 
ABOUT RAZER 
Razer™ is the world's leading lifestyle brand For Gamers. By Gamers. 
The triple-headed snake trademark of Razer is one of the most recognized logos in the global gaming and esports communities. With a fan base that spans every continent, the company has designed and built the world's largest gamer-focused ecosystem of hardware, software and services. 
Razer's award-winning hardware includes high-performance gaming peripherals and Blade gaming laptops.  
With over 200 million users, Razer's software platform includes Razer Synapse (an Internet of Things platform), Razer Chroma RGB (a proprietary RGB lighting technology system supporting thousands of devices and hundreds of games/apps), and Razer Cortex (a game optimizer and launcher). 
Razer also offers payment services for gamers, youth, millennials and Gen Z. Razer Gold is one of the world's largest game payment services, and Razer Fintech provides fintech services in emerging markets.  
Founded in 2005, Razer is dual headquartered in Irvine, California and Singapore, with regional headquarters in Hamburg and Shanghai and 19 offices worldwide. 
PRESS CONTACTS 
Americas
Will Powers
[email protected]      
EMEA
Maren Epping
[email protected] 
China
Evita Zhang
[email protected] 
Asia Pacific
Mark Juan
[email protected]  
Global
Clinton Jeff
[email protected]